Where Roads Converge by FluffyLiz
http://www.fanfiction.net/s/9061275/1/Where-Roads-Converge
A homeless boy, hitch-hiking in the snow, a woman on her own, running from an abusive relationship. Is she crazy to stop, or are their paths destined to cross? Can this mismatched pair find sucour and salvation together, or will their pasts intrude and drive them apart? AH, rated M
I'm doubly delighted for my friend, the absolutely delightful FluffyLiz, as this is the second win for Where Roads Converge as Fic of the Week. Last time it won, WRC was just starting out on the road, but now, as it nears its journey's end, many have traveled it too, so this is for you, that fortunate minority who still have the pleasure of reading this story, stretching out enticingly ahead of you.
So, what's it all about? Edward is a poor and homeless young man who Bella literally picks up where roads converge in a cold, snowy England. Now, that is the simple meaning to the title of this tale. For me, the real story is the converging of the individual roads that Edward and Bella were on until that fateful moment. Although, they were going in the same direction, and both running away from their current plights, their life journeys, up to this point, couldn't have been more divergent.
Bella is a fabulous, strong, wonderfully kind woman, ten years Edward's senior, but you know, I forgot about the age difference even before they did; as sadly, Edward is aged and matured far beyond his years by his frankly horrific life. Bella is the perfect person to help him put his nightmare behind him, to help him walk away from his dreadful past, but unfortunately, when I say nightmare, I mean that in more than one sense of the word. Edward has traveled many roads, and lived a thousand lives, in his short but sad and sorrowful existence, and perhaps that's what makes Bella all the more perfect to help him, as she has also lived through more than her fair share of drama, and trauma, too.
Edward thinks of Bella as an angel sent to save him, not only because she saved his life and gave him refuge, but because she gives him hope for his future. Her tender care allows his exquisite soul to emerge and shine, and although he doesn't realise it yet, she is blossoming, too. I grant you, he is an unlikely knight in shining armour, more like young man in leather jacket astride a push-bike, but he does the job just as well and saves Bella right back.
The sweet, gentle way the relationship develops between these two beautiful
souls is a joy to behold, and we see that exemplified in this heartfelt passage from chapter 9…
Bella wearily made her way along the hallway to Edward's bedroom, his heartrending cries spurring her on, as she jogged the last few feet and threw open the door. She wasted no time in going to him.
Quickly discarding her robe and slippers and pulling back the covers, she climbed
into bed beside him where he lay on his back. His hands were locked tight around
his hair as he shouted his despair, but as soon as Bella put a gentle hand on his
chest, his cries became whimpers, his hands falling away from his head.
"Shhh, it's okay, Edward, you're safe," she whispered, pulling herself closer to him
as his arms crept around her and held her tight. She moved her hand in soft circles
over his heart whilst continuing to murmur meaningless but comforting noises, until he finally quieted. A few minutes later, his even breathing let Bella know that
he had fallen into a deeper sleep, and she stilled her hand.
A part of her was disappointed that Edward's subconscious was still tormenting him so violently, having bared his soul so dramatically that night. However, she
couldn't say she was surprised, as it was inevitable that the events he had described
would have left an indelible and terrifying mark on him. It would probably take
months, if not years, of therapy before he could find a way to come to terms with it.
-
After Edward had queried Bella's kindness, she had been unable to answer, merely
smiling and shaking her head. How could she tell him that she could do nothing
else but help him? How could she explain that, in three short days, she had grown
to care more for this beautiful, but troubled, young man than anyone else she had
ever known outside of her family? How could she admit that she would do whatever
it took to keep him with her for as long as he was willing to stay?...
…And without it even occurring to her that she should probably now get up and return to her room, Bella settled down beside him and fell asleep.
Had they been observed, it would have appeared as if they were connected by an
invisible string, because, even in their sleep, as one would turn, so the other would follow. Each time, they would end up spooning, chest to back, as the one behind would drape an arm over the one in front.
-
In this way, wrapped in each other's warm embrace, they both passed the remainder of the night in dreamless slumber.
Where Roads Converge is written in third-person narrative, showcasing the perfect literary presentation for this intricate and unique story. With this medium, FluffyLiz masterfully presents multiple points of view, and the many facets of all the fascinating characters woven into the story line; she has a lovely way of telling the story; she makes it seem effortless. Ooh, and I'll be remiss if I didn't mention her imagery; it's as though her words are hotwired to my inner eye as I can picture every scene vividly. She conveys the emotions of the characters so powerfully I'm left with no choice but to empathise, cheer, smile, and yes, on occasion, shed a tear. The UST is palpable but there is an eventual, err…satisfactory resolution of said UST and yes, for those inquiring minds that must know – Edward has a recovery time in keeping with his 19 years. I'm not saying what feelings those particular scenes elicit. *blushes*
In a nutshell, this story is the dog's bollocks – if you want to know what that
means, go read Where Roads Converge.
Caught Looking by Marvar
http://www.fanfiction.net/s/8206649/1/Caught-Looking
Sometimes it's easier to live your life for someone else. To ignore your mundane days and sleep through your lonely nights. And then one day, it's not enough. A story about finding love when you're not even looking. You just get caught. Rated M
Never Said I Didn't by Purelyamuse
http://www.fanfiction.net/s/9344781/1/Never-Said-I-Didn-t
Edward is finally ready to play ball, but is Bella? Is it too late? The bases are loaded. He's just waiting for Bella to give him the signal to run. EPOV, Human, HS, Light Angst. Rated M
PSA: There should be a banner here... but it's a new story so we understand. Should anyone like to submit a banner for this story, please use the contact button on the sidebar to submit it to us, we would love to come back and fill this space in and we're sure that Cosmogirl would be delighted to see fan artwork for her new love.
Sanctuary by Cosmogirl7481
http://www.fanfiction.net/s/9322425/1/Sanctuary
God had different plans. Change was inevitable. But it wouldn't come to me in the way I expected. Rated M for language and adult themes. Rated M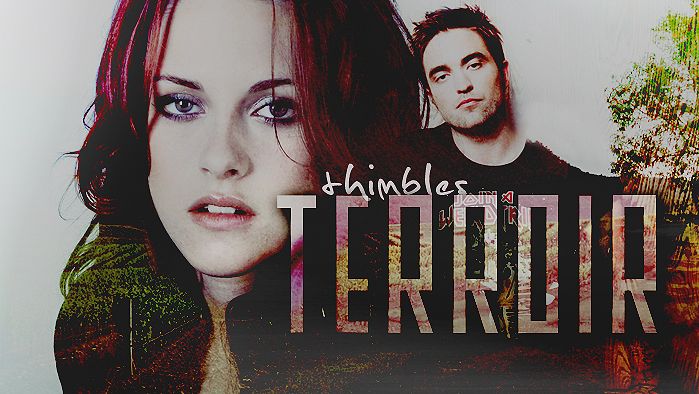 Terroir by Thimbles
http://www.fanfiction.net/s/9068422/1/Terroir
Isabella Swan uproots her life on a whim, moving halfway around the world in search of something more. Perhaps she will find what she's looking for in the neatly laid rows of Cullen Family Wines' Hunter Valley vineyard. Sometimes, it is the grafted vine that produces the more vigorous growth. Rated M
The Debt by Ta Paixao
http://www.fanfiction.net/s/9339195/1/The-Debt
Juniors in college, Bella and Edward live together under a tenseagreement. They aren't exactly friends - not anymore - but Edward has adebt to pay and a promise to keep. Edward will get his chance atredemption... Rated for all sorts of adult content. EPOV. Rated M