Collisions by Milk40
http://www.fanfiction.net/s/7397761/1/Collisions
A story by popular French author Drinou. Bella is a shy and clumsy girl employed by Edward, an authoritarian and abusive boss. Between games of seduction and indifference, a passionate relationship develops. All human. Rated M for lemons. Rated: Fiction M
TLS DISCLAIMER: Milk40 is not the original author of this story but the translator and this story is not necessarily endorsed by TLS or it's admins, but the voters that logged on to place it in the poll.
Reviewed by: Cutestkidsmom
Collisions is a story by the very popular French author
Drinou
, and she kindly gave Milk40 the go ahead to translate it.
It is a brilliantly written love story that is full of lust, anger and passion.
Edward is powerful, rich and I believe suffers from a bit of megalomania when it comes to his entire life and business.
Bella is a girl who struggles to just get by. By happenstance they have a raw animalistic romp at a party he is the host of, and she is the waitress. A simple one night stand right? No!
Everything spirals into a chaotic mess of sex, lies and painful truths. She loses her job and is thrust into the sad life of unemployment. Taking on a job as a barista she naturally comes face to face with the man who destroyed her life in a moment when everything was going wonderfully.
As you read their story you almost get a sense that he is out to destroy her. But as you push through this tale you see it is almost like a forbidden love. Forbidden only to him. Her traitorous body reacts to him constantly and he never fails to let her know it.
Your heart breaks for Bella as she goes through this fight between her heart and her mind. And you spend the entire time wanting to take a bat to Edward's head. But that is all part of the fascination of this story.
What makes him tic? Why does he want her body and take it and need her heart but shoves it away?
Drinou and Milk40 do a phenomenal job of grabbing your attention in every way and you become invested in these fictional characters like it is reality television.
This story will hit you with everything from elation to hate, and you will find yourself coming back for more... Much like Bella does.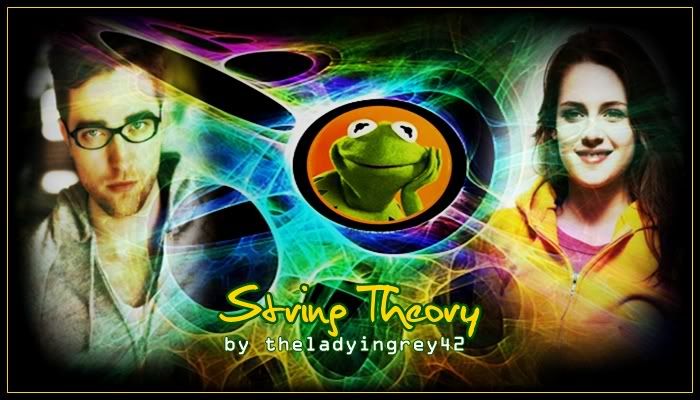 String Theory by Theladyingrey42
http://www.fanfiction.net/s/7589412/1/String-Theory
"Eleven dimensions. Infinite parallel realities. And in all of them, I love her." Muppets, math, and physicists falling in love. Fluff and eventual lemons. ExB, AH. Rated: Fiction M
OPERATION: Break the Dawn by Katinki
http://www.fanfiction.net/s/8399608/1/OPERATION-Break-the-Dawn
An experimental weapon, one of the most lethal chemicals ever created, has been stolen. Its final destination is unknown, but there's no doubt the powerful faction behind the theft is intent on one thing: War. But they didn't count on a fight. A team of Marines, led by Capt. Edward Cullen and accompanied by Dr. Isabella Swan, isn't about to let the world go up in flames. AH. Rated: Fiction M
The Living Will by 2carm2carm2
http://www.fanfiction.net/s/8454547/1/The-Living-Will
"In the event of my death, Isabella Marie Swan, upon previous agreement, is to step in and assist Edward Anthony Cullen in the caring of the child, necessitating her to stay at the Cullen residence in which the child lives for six months." When tragedy strikes, a last wish forces Edward and Bella together to deal with their pain, heal and rebuild the lives they lost. Rated: Fiction M
The Tongue Set Free by Georgeygirl
http://www.fanfiction.net/s/6714205/1/The-Tongue-Set-Free
The semester is over. What's next for Sailor and Poppet? This is the sequel to The Weight of Words. Rated M for the three L's: loooove, language and literature. Rated: Fiction M