Professionally Personal by DH78
http://www.fanfiction.net/s/8660037/1/Professionally-Personal
Aspiring tattoo artist, Bella Swan works a nine-to-five job at Cullen Energy, Inc. When forced to work with the cold, elusive, and very hot CEO, she discovers they have something in common. Can she keep things professional personal? E/B Humor/Romance. Rated: Fiction M
Review: by Magnolia822
Edward Cullen is not an easy boss to please, and his recent ascension to CEO of Cullen Energy has the entire office in a tizzy. After he fires his latest PA, it's up to Bella Swan to fill temporarily fill the position until a replacement is found, even though she thinks he's a bit of an overbearing snob. That is, until she gets a glimpse of ink and discovers that perhaps there's more to Cullen than his tightly-buttoned exterior:
His long fingers rest on the file, and my eyes follow upwards until I see something that totally screws with my brain.
Ink.
Just a sliver of black ink peaks out from under his very expensive looking silver watch and cuffed sleeve, right on the wrist.
Cullen's tatted up.
This is a new development. And I'm totally turned on.
Professionally Personal is a fun, sexy fic that turns the tattoo parlour trope on its head. We're used to reading about Edward Cullen the tat artist and Bella his very willing subject; here, it's Edward who visits the shop where Bella's honing her art (run by her friend Jasper) and subjects himself to her… ministrations. We discover Bella's real talent and passion lies, not in the daily grind of 9-5, but in the skill she wields with the needle. Soon enough, the lines between the day job and night blur, and Bella is faced with a choice: does she give in to her attraction to Cullen and risk her day job if things go wrong, or fight it and miss out on what could be great sex—or more?
I glance at Jasper's work again, observing the perfect outlines of the flowers and guitar and trying to get a handle on where I should start. I'm nervous to mark him: aside from being detrimental to my own sexual sanity, I'm permanently marking him... my boss... Cullen... Edward. If I fuck this up, he will forever have physical proof of my failure.
"So, you want the guitar to be red?" I ask, my voice hoarse. I still can't bring myself to look at him. It might kill me.
I hear him clear his throat before answering. "Uh, yeah. I think that would match well with the rest of it, right?" His voice sends shivers through my body and I risk a glance at his face.
Dear God in heaven. The black shirt accentuates the green of his eyes and the lights above make several shades of reddish-bronze dance through his fucked up hair.
I realize he's staring at me, seemingly amused at my blatant ogling.
I look away and get into position to make my first marks. I place the gloves on my hands and zero in on the work I have to do.
I must be professional. I must be professional. I must be professional...
While the UST is sizzling, I'm also struck by the likeability of her main characters, especially her heroines, every time I read one of DH78's stories. Bold and sassy, yet simultaneously sweet and vulnerable, Professionally Personal's Bella is the kind of girl that makes a great friend. She and Rose have an excellent camaraderie that's highlighted from the very beginning through text messaging and banter:
"You sound like a phone sex operator. You should consider a career change."
"Are you kidding? And waste this fantastic package?" She straightens, waving her hand over her body like Vanna White.
"You're right. You're much better suited for owning a bar, kicking ass, and taking names."
"Damn straight, slut."
DH78 gives her characters dimension and humor, providing us with hilarious inner monologue that feels real. Her understanding of the way young women think makes her Bella relatable and engaging. And her Edward is the kind of guy who won't give up without a fight once he knows what he wants. These two certainly complement each other, and after the last (smokin') chapter, I can't wait to see what happens next.
Tribute by SexyLexiCullen
http://www.thewriterscoffeeshop.com/library/viewstory.php?sid=8385&textsize=0&chapter=44
The Few. The Proud. The Strong. Returning Marine Edward Masino has spent the first years of his adult life embodying that motto. But as he moves back to the Brooklyn neighborhood where he grew up, he is introduced to a whole new code of ethics. He quickly learns that some rules cry out to be bent, but there are others that, if broken, will get him killed. Canon Couple. AH. Rated: Fiction M
You Came Too Early by Elliania
http://www.fanfiction.net/s/8065162/1/You_Came_Too_Early
Edward and Bella married too young and for all the wrong reasons, so no one acted surprised when their marriage crumbled down. Two kids and five years later, events force them to live under the same roof for a while. Will they realise what they lost? AH. Older, divorced E/B. Daddyward. Twilight - Rated: M
The Princess and the E by CLWN
http://www.fanfiction.net/s/6920528/1/The_Princess_and_the_E
When Bella meets the mysterious 'E' he calls her his Princess and she's soon drawn into his dangerous world of organised crime. But this is no fairytale, so when Edward finds himself in trouble, it's up to his Princess to save him. OOC/AH. ExB AxJ RxEm. Twilight - Rated: M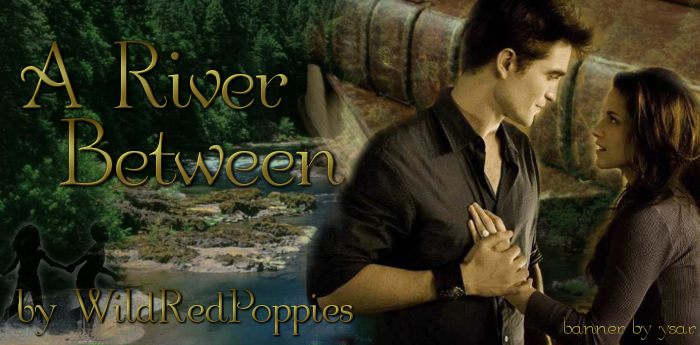 A River Between by WildRedPoppies
http://www.fanfiction.net/s/6991987/1/A-River-Between
Privileged English heiress Isabella Swan suddenly loses everything, including her family's prized book collection. When son of rival family Edward Cullen acquires the collection and offers her a job, she is in no position to refuse. A tentative friendship based on their mutual love for books grows complicated as they enter into an arrangement—she wants the books back; he wants her.Rated: Fiction M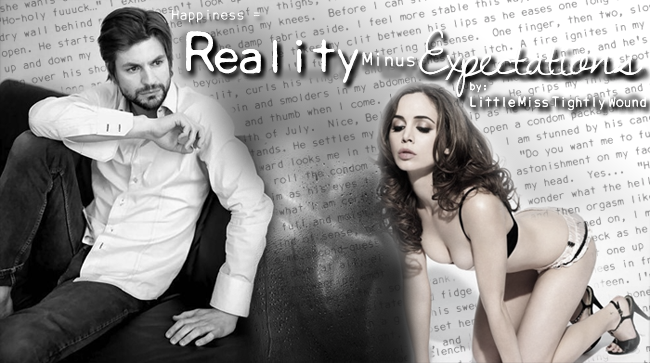 Reality Minus Expectations by Little Miss Tightly Wound
http://www.fanfiction.net/s/8911907/1/
When it comes to Forks's social scene, event planner Bella Swan is a smash success. Her marriage, however, crashed and burned. The town's newest real estate attorney arrives in time to add some heat of his own. Rated: Fiction M