A beautifully plain girl writes the colors used to unravel a young prodigy of the brushstroke. What color are the eyes that see through the heart? Forest green and their rooted brown. AH/M. COMPLETE. Rated: Fiction M
stella luna sky's - Bare, is pure prose masquerading as fanfiction. I fell in love with the way she wrote her characters from the very first chapter.
..."I am not beautiful, she wrote. Her script was a mixture of cursive and print, the lovely handwriting already a contradiction of her words. I am my mother's keeper, my daddy's little girl, and I thank them for my name, but I do not live up to it.
The notebook slammed shut suddenly, because she felt eyes where they didn't belong, ghosting her words with each loop and scratch.
"There is Camus in your back pocket, and a Biology textbook on your desk," she hissed at the boy next to her. "Surely, they are more interesting than the musings of an insecure girl."
"Sorry," he whispered back, and she could almost feel the heat of his shame in being caught."...
It's actually hard to write a review, because I feel that all of my words are sadly lacking. But I'll persevere and give it my best shot, anyway.
Bella is an insecure girl, who doesn't believe that she's beautiful, even though everything she does screams beauty.
..."She didn't open her notebook again until late that night, ready to pour out the strange day in ink. She was full; Charlie had brought home some good steaks from the local butcher, and it was dry enough to grill, so he manned the outdoors while she made a salad and a pasta side. Now it was rainy, the good kind of rainy, where it made sleep comfortable and quick, and she was almost ready to succumb.
When she flipped it open to the page she had left off on, a very different script met her eyes. Under her rant of beauty lacking, were three words in a neat, elegant print:
And, just for a moment, she believed it."...
Edward is an artist, who sees beauty where other's can not.
Ah, a match made in Heaven.
Sadly, it's not all rainbows and smiles for these two. Where Bella is plagued by insecurities, Edward is haunted by his past. The road these two find themselves on is a bumpy one, indeed, but luckily Bella has more wit and snark than any mere mortal should possess; her view of the world helps keep you from despairing too much.
..."Who… was that?" Bella whispered to Angela.
"That was Edward Cullen," Angela answered. "Alice's brother. I've never seen him act like that… he's aloof, but always polite. Just like the rest of their family. Alice is the only outgoing one, but even she's distant, to an extent. I've never… oh my goodness."
"What did you do to piss Edward Cullen off so much?" Lauren called down the table. "Rumor has it, he loves all women… you must repel even man whores, Bella."
"If my brother is a whore, then what does that make you?" said a musical, infuriated voice behind Bella. "The village bicycle?"
"The village doorknob," Bella answered without thinking. "Everyone gives it a turn."
The table erupted in laughter, and Lauren's face reminded her of Bosch's paintings of Hell. She felt a small hand on her shoulder, and turned to see Alice's smiling face....
It's a very poignant and mature high school story about love, loss and finding yourself. You'll be swept away with Edward's brushstrokes and yearn to be able to wield words like Bella. Bare truly is a magical story that you'll want to bury yourself in. I just don't have the words to adequately express my love for it.
I really don't want to give away too much of this story, because it's a fantastic read and you'll really want to discover these two, and all of the supporting characters on your own. So go do that, and leave stella luna sky some love when you realize you adore her as much as I do.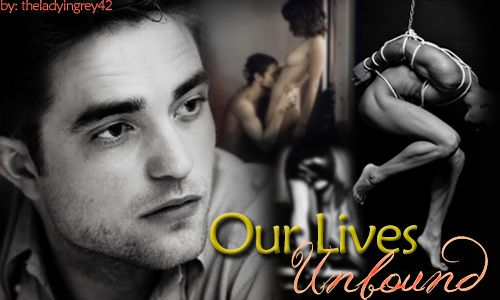 Our Lives Unbound by TheLadyinGrey42
My mind is trapped in circles, my loneliness pressing in. Unable to speak, I reach for her spark. In her eyes, I find my partner. In her command, I find my freedom. Together, we open our lives to something more. AU/AH, D/s, male sub. Rated: Fiction M
Bringing Bella Home by Counselor
1872 brothers Edward and Jasper return from the war to rebuild the farm. Edward has a son, eighteen. The three bachelors work sun up and down. Edward visits Forks twice a year for supplies and to scratch an itch with a woman there. When he finds her sick he makes a snap decision to take her home. He has no idea who she really is. And how lonely they are at home. Trouble. Rated: Fiction M
Boxing Out by MeilleurCafe
Bella is a little lost while trying to make a new life in the Big Apple. Edward is a Manhattan police officer who knows it to the core. They meet at court. Will this new romance be a slam dunk? AH; M for language and lemons. Twilight - Rated: M
The Whole Package by PrimaryDiamonds
Collab relay-fic by DiamondHeart78 and primarycolors. Bella sees him every day but has a hard time gathering up the nerve to make a move. Every delivery is a special delivery. UPSward/Gamerward! E/B AH Rated M for Bella checkin' out Edward's package. Rated: Fiction M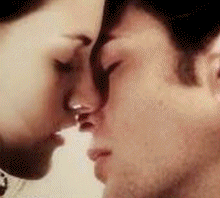 Somewhere In Between by Kassiah
A tragic accident separated Edward and Bella, forcing them down paths they never envisioned. What happens when they find themselves torn between having what they always wanted and honoring commitments made? AH, Rated M for language & lemons