These are the fics that made TLS drop everything and read over the past 2 weeks. We hope you will check them out and enjoy them as much as we did! As always, leave the authors some love via pm or reviews and let them know where you saw their story featured. Happy Reading!
♥ Nic & Six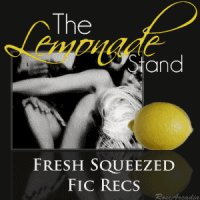 A Heart Arcane by Iambeagle-rec'd by Everyfrickinbody
There are people you get over. And then there's Edward Cullen. Rated M
Altered Measure by Kitchmill-rec'd by Misty H
Edward Cullen is living life in the fast lane. As the lead singer of Breaking Dawn, he gets any woman he wants and makes no apologies for it. But when he sets his sights on timid Bella Swan, his life becomes irrevocably altered. How will he handle being thrown into fatherhood and co-parenting with the introverted beauty? Rated M
Bird Girl by TheQueenWriter-rec'd by Evilnat
The small town girl who doesn't care about his celebrity status. Can Edward change Bella's mind? Rated M
Calendar Guys by Popsicle99-rec'd by Evilnat
Photographer Bella is heartbroken after her break up from Mike, but her best friend Rosalie has a plan to cheer her up - shooting a sexy calendar for Eclipse magazine. Lots of lemony fun! Featuring Bella, Edward and a whole feast of lovely Twi-guys! Stephenie Meyer owns all things Twilight. Rated M
Dreaming in Blood by Discordia81-rec'd by Cappricorn75/Sixdlb5
Emotionally distant investment banker Edward Cullen struggles with his attraction to the mysterious vampire who changed him. Angry and denying that they're mates, Edward must reconcile the pull he feels to her. When her past threatens the fragile equilibrium they've established, Edward must decide if he'll forgive her, or abandon her to the monster from her past. Dark, non-canon Rated M
Everything I Wanted by AgoodWITCH-rec'd by Nic
A failed marriage & long divorce left Edward with a lot on his hands. Moving his kids closer to his family in New York was the fresh start he needed so that his family could thrive. Not knowing how he would juggle work and caring for his kids, he jumped at the chance to hire his brother's nanny to care for his own kids. But the moment Bella walked into his house everything changed. Rated M
Heart-Shaped Box by Landdownunder-rec'd by Dreamweaver94
Bella Swan has a tight bond with her sisters, a generous and loving father, and the beginnings of a great career. Grief and forced self discovery weren't supposed to be part of the package. A raw exploration of letting in love amongst loss. AH. Canon couples. Rated M
Honest Liar by AWhiteBlankPage-rec'd by Everydamnbody
Bella once told me that there was nothing braver than a flower growing through a crack in the sidewalk. I laughed because she was always giving feelings to things that don't feel. If she was standing next to me, I'd tuck the dandelion behind her ear. Or she'd blow on it and make a wish. A hundred wishes. Or maybe just one. Rated M
Lean on Me by Awish0921-rec'd by Nic
Life for Edward Masen was focused and driven. When an unexpected loss brings him to his knees, someone he never saw coming will be there to see him through. Will he let her? Rated M
Mate of Honor by MagTwi78-rec'd by Evilnat
Best friends Bella and Edward have a deal—if they're not married by the time they're 30, they'll marry each other. While she's been searching for Mr. Right, he's been busy with Miss. Right Now. Would you be happy seeing your long-time love say 'I do' to someone else? B & E, Rated M
Melt With You by Jenny0719-rec'd by MrsSpaceCowboy/Twilover76
It's her last Olympics and nothing matters to Isabella Swan except one thing: A final gold medal. Until she meets long time admirer and snowboarder, Edward Cullen. Suddenly, she finds that her win isn't important without someone to celebrate it with. GOING FOR THE GOLD CONTEST WINNER. 1st place judge's vote. 2nd place public vote. Rated M
My Ex-con by Counselor-rec'd by Everydarnbody
Edward is fresh out of the big house and Bella is his new boss. Rated M
Playing the Part by Kyla713-rec'd by Nic
Edward feels trapped in the life he lives, and can find no way out. When he meets fellow stage actress, Bella Swan, the part he plays off the stage begins to slip. And everything begins to change. AH/OOC. Rated M
Red Dawn Rising by Emily Bowden-rec'd by Nic
A big part of me believed in our government and that our rights would be protected. That no citizen would be sought after or singled out. We lived in the land of the free, and I was thankful to raise our three boys on the soil our forefathers fought so hard to give us all. I was a proud American. So when they came for my husband, I'd been proven a fool. Rated M
Reign by RuthlesslyYours-rec'd by Twific Crackmum
Be humble. Be Sweet. Speak of womanly things. But above all give your king anything he seeks. Lady Isabella Swan of Devonshire does none of these things. Rated M
Spy Games by Jenn1987-rec'd by Nic
Powerful and successful, Isabella Swan held the world in the palm of her hand. Unfortunately for her, so did Edward Cullen. Written for the "Forbidden Affairs" contest and placed third. OOC, AH/AU, E/B, Rated M
Stolen by Rochelle Allison-rec'd by Edmazing
He stole her heart, and then he stole her father's fortune. Love and forgiveness are nice concepts, but highly improbable. Right? Drama, romance, action, and a heavy sprinkling of the good stuff. Rated M
The B Sides by MrsSpaceCowboy-rec'd by Alliz/Nic/Twific Crackmum
Select EPOV scenes from The Give Away Girl. This is not an independent story and will not make sense unless you have already read The Give Away Girl. Rated M
The Earth, It Trembles by Ginginlee-rec'd by Cappricorn75
A girl, a boy, a God, a life, a rebirth, an escape, an attempt at living again. Rated M
There's a Word for It by Eiluned price-rec'd by Everyfreakingbody!
I hadn't liked 17-year-old boys even when I was 17. So what is it about Edward Cullen that's so compelling? Whatever it is, I can't afford to find out. Rated M