What exactly is a Flash-Fic? It's pretty much a spur of the moment, tiny story, prompted by words, images or silliness. Not sure if you've ever been on twitter when this has happened, but it's pretty awesome when it does. It also happens often in threads, with a combination of people contributing.
How does it work? Each Friday one admin of TLS posts a picture prompt here to the blog. Using this image, entries are created by commenting on this post. Submissions must be 100-300 words ONLY. No more, no less. The entries are then judged and we post the winners here, each Friday, to share with all of you.
Picture prompt and Judge this week is: Jaime Arkin
THIS WEEK'S NEW PROMPT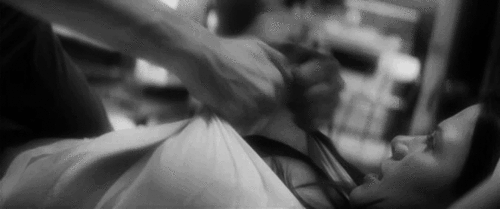 You will have until next Wednesday at 9 p.m. EST to submit your entry.
Please leave your submission in the comment section at the bottom of the post using this format:
Your name (use your Twitter, Facebook or FFN name)
Word count
Your link to your FFN profile if you choose to share it
Submissions will be judged on Thursdays and on Friday the winning entry will be posted here, on the TLS blog.
This feature is open to everyone, so come one, come all!
LAST WEEK'S PROMPT AND WINNERS CHOSEN BY Twilover76:
Thank you so much to everyone who submitted entries for me this week. They really were all excellent!!! I had a tough time choosing between them and wanted to place every one of them!
Thanks again for entering.
xoxo,
Heather (Twilover76)
First Place: Jadafukkinlulu
http://www.fanfiction.net/u/1943817/Jadalulu
Word count 289
"You're lying to me."
I jump when I hear his voice, but I'm not fast enough. He blocks my door with his foot, slamming it shut after backing me inside. I take a deep breath. A week of avoiding him was a week longer than I thought I'd last. Time's up.
"I'm not." I am.
He scoffs. "You think I can't tell when you're lying?"
I turn my head away, refusing to answer.
"Why are you doing this?" He's angry, and it's better than the hurt I heard in his voice through my door last night. In every voicemail. It makes the lies easier to say.
"I don't want you anymore, Edward. It's over."
I speak to the floor, to the tops of his shoes. The ones he was wearing the night we met. When he called me pretty and asked me to dance.
"Look at me, Bella."
I don't. Can't. I'll buckle.
My breath leaves me when I feel his hands cupping my face. He rushes at me, backing me against the kitchen counter. His touch is like free falling.
"Stop, no." I close my eyes and grab at his wrists, pulling without effort.
He shakes my hands away and flattens his palm against my chest, right over my heart. "This... is mine. You gave it to me and I won't give it back."
A tear slips over the curve of my upper lip and he licks it away.
My jeans and underwear are around my upper thighs and his shaking fingers slide over the wetness that belongs to him. He's frantic. Desperate and frenzied. I'm ashamed for doing this to him. "Don't do this to us, Bella."
I wrap my arms around his shoulders.
"Don't let me."
Second Place: @lellabeth
http://www.fanfiction.net/u/4114831/
Word Count: 297
"No underwear, little love?"
His fingers dip and slide, just to check that I'm wet - as if he doesn't already know that I will be from just his proximity alone. His chuckle is brash as it breaks the silence between us, his thumb lingering for just a second before he brings his hands up to trail across my body.
There are a thousand white-hot pokers hidden beneath the pads of his fingers, charring and scorching and searing my already-flayed skin. His touch is a brand that marks me as only his, as though I could ever belong to another after knowing him.
"Sweet girl," he whispers. "Sweetest girl. My sunshine."
He trails his hands across my body so slowly, so demanding that I surrender. I slump and give and he takes, takes, takes, using me. Consuming me.
Freeing me.
"I'll make you shine." He fingers the crease underneath the teardrop curve of my breast. "Little diamond, so precious. Love-ray so bright that she blinds me."
My hands twitch from their position behind me, wanting so desperately to feel him, read him, as though there are flesh-deep secrets written in Braille on his skin.
"Keep them there, beauty. Don't move them."
His words are steel veiled by softness, but we both know the warning is a real one. His skin is mottled and scarred, raised and jagged.
Too ugly for my pretty to touch, he says. Too ugly to feel my love.
So when his hand moves down to flick and fuck and rub, I keep still, giving him all that he lets me.
When I come, I lock my eyes onto his.
Praying that one day he'll let me give more than just my gaze.
And from the dark glimmer of green looking back, he knows.
Third Place: JennaReads
http://www.fanfiction.net/u/3763428/
Word Count-300
"Don't be a fucking child, Bella."
His voice raised the hair on the back of my neck. I met his gaze, unrepentant. "I have no idea what you mean."
He tossed his coat aside, began unfastening his cuffs. "No?"
He folded back his left sleeve, his right. The sight of his strong fingers distracted me momentarily, but I reined in my traitorous libido. My chin hitched up a notch.
I moved to walk deeper into his apartment, but he grasped the hem of my shirt, wrenching me back and whipping it over my head. I whirled, one arm a feeble cover over my braless chest even as I tried to stiff-arm some space between us.
He didn't allow any distance, pushing against my hand until the backs of my thighs pressed against the hall table. "Jealousy is for children. You're better than that."
Shame shivered through me, but I couldn't back down. I needed something from him, some sort of affirmation that I was more than a good lay. "I need--"
He leaned closer, dominating my space and stealing my breath. "You need to understand."
His skillful fingers twisted free the button of my jeans, shoved down the zipper. He ignored the flimsy barrier of my panties to slide into the heat within. "Wet for me, Bella." He slid one finger inside, slick, easy. "Your body knows it." He angled until our eyes met. "You know it."
He sank his finger deep, possessive. I gasped at the strength of the shudder rippling over me, captured entirely within his gaze, within his intimate hold. My eyes burned, then the cool slip of a tear down my cheek.
He growled, pressed his lips to the trail. Gripping my hand, he flattened my palm over his heart. "Yours, Bella. Only, ever yours."
Honorable Mention: TwiCharmed
http://www.fanfiction.net/u/2155573/
Word Count 299
"Bella."
My hand freezes on the door when I hear the familiar voice behind me. I don't even turn around and say, "How did you find me?"
It doesn't matter. He's here and I'm already slipping.
He leans in and says what I'm thinking. "It doesn't matter." The whisper hits my ear and I close my eyes feeling tingles and warmth.
The last ditch effort is out of my mouth like a broken record, "We're not good for each other, Edward."
His mouth is at my throat and I can't help but to lean back into him. He knows just like I do that this will not end well.
"I don't give a fuck."
I turn the knob to open the door just as I turn to face him, seeking out lips that have played a role in my dreams for the last four months.
He leads me with his body, moving me into the apartment toward my hall table.
Dropping my bag, I reach behind to support myself on the table while Edward grips my hips and moves his hands up to remove my t-shirt. His lips are back at my throat sucking while one hand goes to the back of my head and the other goes to the button on my jeans.
The room is spinning when his hand enters my panties. I'm already wet. My body knows what's happening even before my brain does.
One last hesitation travels through my head. It says that I can still stop this. But the butterflies in my stomach and the moan coming out of my mouth drowns out that thought.
"Bella…" My name sounds like a prayer as he whispers it across my skin, bringing his lips back to meet mine.
He's right. I don't give a fuck either.
Honorable Mention
: @bebeginja
http://www.fanfiction.net/u/4591877/
Word Count-300
Monday: Bella is my new lab partner. Bella Swan … how many times have I written her name across my ceiling at night? Pictured her perfect face behind squeezed-shut eyes as I stroked myself faster?
Word is she just dumped her asshole college boyfriend.
Word is she's had her eyes on me.
Tuesday: Her cleavage is on display. She sits closer than usually acceptable, and bites her lip when she smiles. I wince in pain watching her cherry-red fingernails dance across her collarbone.
Wednesday: She says my name out loud, and it will never sound the same again. I make a list of all the ways I could make her say it.
Thursday: She arrives at the library freshly showered, hair still damp. She smells like jasmine and vanilla, and I want nothing to do with exhaling when she is near.
Friday: She texts me, asking to get together later to trade lab notes.
What are you really asking for, naughty girl?
Saturday: We climb the stairs to my bedroom in silence. Call me crazy, but she wears lust like a neon sign. I close the door, turn around.
Nope. Not crazy.
Two long steps and I'm flush against her. Our lips are frantic, like they've missed each other.
"Is this why you came?" I back her into my desk, tugging at her jeans while she removes her shirt.
"I haven't come yet." Deep brown eyes simultaneously order and plead.
My fingers slide against her slick warmth, one on each side of her clit.
Her tongue tastes like candy. I pull my hand; my fingers taste like honey and need.
I turn her and bend her over the desk.
With my jeans around my ankles, I roll on a condom, and fuck her until I hear my name again.