Special thanks to our loyal and return guest reviewer, Agrutle, for this weeks spectacular review.
Deviant by Planetblue
http://www.fanfiction.net/s/9069505/1/Deviant
He pissed me off and then he turned me on. Spectacularly. Rated: Fiction M
Reviewed by: Agrutle
It's surprisingly quiet out here; Emmett has soundproofed the bar as much as possible to prevent complaints from the nearby businesses. I'm lost in the silence until I hear what sounds like moaning.
Moaning and car creaking, to be exact.
I snap my head up; thankful I'm in the shadows, and spot a red car in the lot across from where I'm standing. I feel my breath hitch and a tightening in my stomach as I watch two people having sex. Really hot, really fast sex from what I can see. I know I should go back inside and give them some privacy.
I don't.
Instead, I sneak over to stand behind the bank sign and peek around it. I'm closer to the rocking car than I think is safe, but I find myself excited at the dangerous proximity.
The noises they are making are animalistic and I involuntarily squeeze my leather clad thighs together as I watch the woman ride the dude in the back seat, hard. Her tits are bouncing in his face and he's trying to get a mouthful, but her movement is too jarring. He finally reaches up with one hand to grasp a breast and I watch hungrily as his tongue juts out and licks her nipple.
I feel it in my own breast and before I know it, I've got my hand under my shirt and I pinch my hardening nipple. It feels so good, too good. When I hear the woman increase her moans, my hand starts making it's way down my torso, fingertips playing at my waistband. I'm so ridiculously turned on watching these two go at it that I can't hear anything but the creaking and the moaning.
Until I hear a voice too close to my ear.
"Half Pint likes to watch, hmm? What a naughty, naughty teacher."
I mean seriously, who wouldn't want to read this? That's just in the first chapter! I was hooked to the last word and I literally run when it updates to read it. This Edward is unlike anything I've read before, first off by day he's a plain clothes wearing dude that likes to piss Bella off at the local coffee shop. By night he's a jeans wearing tattooed fucker that still likes to piss off Bella. He's got a manchu, Dave Grohl type facial hair and depending on when she sees him, he's either Manchu or Coffee Jerk. Not only does he harass her about what coffee she drinks now he's showing up at her brothers bar while she's working. Even though he annoys her beyond anything she's ever encountered, she can't quit thinking about him.
"So tell me, Half Pint, how does a high school English teacher end up working in a bar like this?"
"English teacher, HA! That's a good one."
I whip my head around to see Emmett coming up behind me. I hadn't even known he was back behind the bar. I look back to Manchu, who's wearing a confused expression.
"Your bartender here confirmed she was a teacher, maybe it was my mistake to assume she taught the classics." Manchu says to Emmett.
"My bartender is my sister, and she's no high school teacher. She's a professor over at Belmont University. The classics, huh? Tell him what you teach, Dear Izzy." Emmett is grinning, as he finds my course of education…entertaining.
I look from Emmett to Manchu, and grin.
"I teach a course called "Social Deviance. Course number SOC 2300, if you're interested in looking it up."
If I wanted to wipe Manchu's smirk off, I succeeded. He's staring at me dumbly, his mouth slightly open and looks to Emmett to see if I'm joking. Emmett just lets out one of his signature
HA's and walks away.
"Social Deviance? Well that's a long way from Jane Eyre." He drinks his shot and puts the glass down, nodding his head to the bottle. "So tell me, Professor, what exactly is taught in a course about social deviance?"
"Oh a little of this, a little of that. Anything considered out of society's acceptable behavior. Taboos, the forbidden, addiction, criminal behavior, sexual deviance, things of that nature."
"Sexual deviance." He parrots.
"Yup." That's all he's getting from me. I take the bottle, pour him another and put the bottle back on the shelf.
"Well that explains it." His tone has changed and I bristle, waiting for some insult. I turn back around with a hand on my hip and wait for whatever it is he has to say.
He leans in over the bar, looking around to see if anyone is paying attention. Pleased that what he's about to say is between us, his eyes bore into me.
"Why you can't get enough of me touching you inappropriately in public."
Yeah, Bella is a professor of social deviance! I'm telling you this story is full of so much UST and just plain lust that its rolling off the pages. The banter that Edward and Bella have makes me laugh and then makes me need a fan to cool off. I'll leave you with a little bit more of them together, because believe me, you want to see where it goes!
"I'm taking these off." His fingers move to the button of my pants but before he unclasps them, I feel him tugging at the shorts underneath. He moves his head sideways and I see his teeth pulling at the material, ripping the spandex apart like it's made of tissue.
I sit looking at him shocked, while he just smirks, pleased with himself, the side of his mustache lifting in amusement. He cocks one eyebrow when he thinks I'm about to protest and that shuts me up.
He pulls the destroyed material out from under the leather that was covering it, and looks down at my newly exposed skin.
"I knew you'd be bare." He murmurs, before bending down and placing his tongue directly over my clit.
.
.
.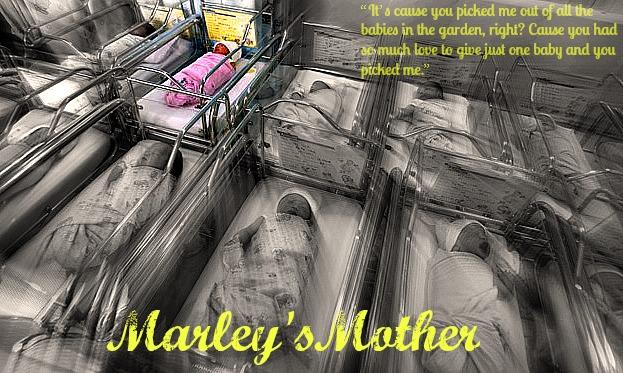 Marley's Mother by Pandora's Box Is Heavy
http://www.fanfiction.net/s/8961944/1/Marley-s-Mother
Marley was a gift to me that not everyone gets. She was my life, my everything. But a letter changed things the day it came. And now it seems that Marley may not have been theirs to give, nor mine to receive. Rated: Fiction M.
Forgive Me, Father, For I Will Sin by AngelGoddess1981
http://www.fanfiction.net/s/8507499/1/
Home for Thanksgiving, Bella wakes up in her childhood room . . . but, much to her surprise, she's not alone. The man she's unknowingly shared a bed with just so happens to be the source of her fantasies for years . . . and her dad's closest friend. Can her fantasies finally become a reality? Romance/Drama/Humor Rated: Fiction M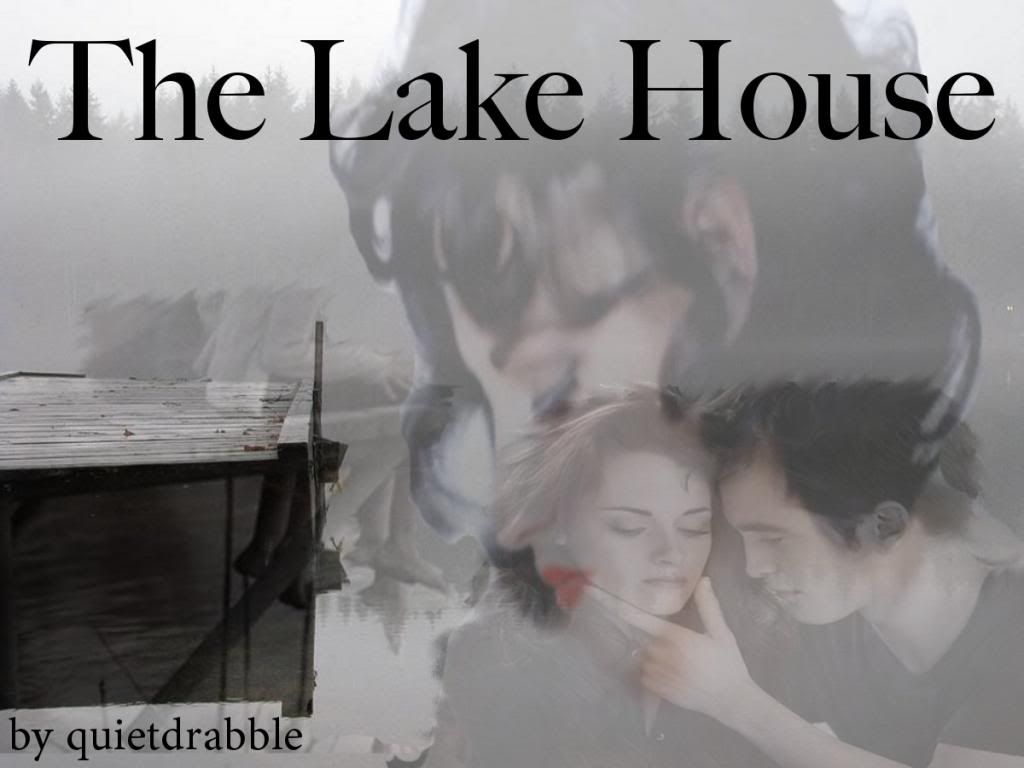 The Lake House by Quietdrabble
http://www.fanfiction.net/s/8961226/1/The-Lake-House
Life turned out nothing like expected for Isabella Marie. A trip to Seattle, she can't explain, led her to buy a book she'll never read, a book she could have easily written because she was there sixteen years ago. Memories morph into reality again when Isabella is finally faced with the ghost of her past. Will she find the answers she seeks, or will disappointment lie ahead? Rated: Fiction M
Something For the Rest Of Us by Mandyleigh87
http://www.fanfiction.net/s/9063018/1/Something-For-the-Rest-of-Us
"We're the broken ones. The damaged. The left behind. The forgotten. Sometimes love is all we have. It's something for the rest of us." ExB Rated M Drama/Romance/Some Angst Rated: Fiction M