We had two stories just under 300 votes each on last weeks poll, and we've decided that with a response like that, a double feature is in order for you this week. Please enjoy this weeks fics of the week!
Shout outs to our guest reviewers Ooza and iambeagle this week! Thank you both so much for your reviews, it's sweeties like you that keep us running :)
Glycerine by Livie79
http://www.fanfiction.net/s/8748149/1/Glycerine
Glycerine: Sweet, clear, odorless...harmless, unless mixed with the wrong ingredients. When Bella decided to fulfill a fantasy, Edward was happy to oblige. No strings, no obligations. But when their paths cross months later, a spark is ignited and the tables are turned. Will the highly combustible mixture of lust and love survive or create an explosion that will destroy them both? Rated: Fiction M
Reviewed by: Ooza
When Liv first told me her idea for Glycerine, I knew I just had to read it.
In Glycerine, Edward is Hollywood's hottest actor (but not in a creepy RPF way). He's also a complete dick and a manwhore. In fact, he's such a manwhore that when Bella is assigned as the costume designer of his new movie, he doesn't recognize her, even though they had hot, steamy sex at a previous wrap party. Bella turns down his advances, and despite Edward's rule of no repeats, it sets a game of cat and mouse into motion.
Bella yanked her shirt on and fastened her pants in quick, angry motions as she glared at him. "Why did I lie? Gee, I don't know, maybe because having to remind someone they had sex with you isn't at the top of my 'fun things to do' list."
"I'm sorry," he murmured, holding his hands up in front of him. "That was shitty of me. Why don't you let me make it up to you. I promise there'll be no way either of us will forget this time."
"You've gotta be kidding me," Bella laughed, her expression incredulous. "I don't know what shocks me more, the fact you're proposing we have sex so you can remember the last time, or that you actually believe for one second I would consider doing it."
Sparks fly when the two finally give in to what they both desire, but the feelings they develop for each other are more than either of them anticipated. Not wanting his or Bella's private lives in the spotlight, Edward insists they keep their relationship a secret—something Bella isn't too keen on, especially when studio executives encourage a fake relationship between Edward and his leading lady, Esme.
"Why is it so fucking hard for you to understand why I'm upset? You're going to go out with her. You're going to let people think you're a couple. You're going to be in more of a relationship with your fake girlfriend than your real one. Unless part of the agreement is you fuck her too. Then I'm fucking obsolete."
"Ah, God. Here we go again," he groaned, his voice exasperated. "I'm not going to fuck her. The only reason I agreed to do this was for the movie. As you just said, you are my girlfriend. Not her."
It was the first time either of them had put a label on what they were to each other, and both were a little taken aback that those declarations were made in the middle of an argument.
"Edward, I'm jealous okay? I hate it, and it makes me feel foolish to admit it, but I am. Because she gets to do things that we can't, and you agreed to it without giving a second thought to how it would make me feel."
"Of course I care about how you feel. Christ, look at where we are." He swept his arms out wide. "If you think I care so little about you, then why are you here? Why are we doing this?"
I'm going to go ahead and state the obvious: this story is downright angsty. Liv does such a fantastic job of portraying the emotions of the characters. I feel like I am Bella, watching my boyfriend go on dates and get cozy with another woman, and wondering if he really changed his ways for me or if I'm the one being played.
The story is written in third person, so we know how Edward really feels, but we also have a fair idea of what's going to happen next, and that makes it all the more heartfaily.
Liv also does a great spin on the other characters. If you read Glycerine, you'll learn quickly that the supporting characters don't follow their canon counterparts. Esme is conniving and will stop at nothing to make her and Edward's fake relationship a reality. Carlisle Masen is Edward's friend, and if you think Edward is an ass, it's nothing in comparison to how sleazy Carlisle is. Victoria is Bella's bestie and confidant, and the only one who knows what's truly going on between Bella and Edward. The characters are all unique, and their interactions are so realistic that it only makes the story more believable and heart-hurty.
If you like angst, hot sex, a strong Bella, and a complicated Edward, then what are you waiting for? This story encompasses everything beautifully. Liv promises nothing when it comes to her stories, but she always delivers. Go read it!
Changing My Course by Twilover76
http://www.fanfiction.net/s/8670473/1/Changing-My-Course
Sparks fly when two strangers collide in the dark. Will Edward star in Bella's future, or will the politics of her life be too much for him to handle? AH/M Rated: Fiction M
Reviewed by: iambeagle
"No! Don't let that door close!"
While at a club celebrating her graduation from Columbia, strait-laced Bella mistakenly walks into a closet, thinking it was a bathroom, which locks from the outside. It turns out to be the best mistake of her life, because who else confuses the closet for a bathroom, thus trapping them together in a dark, tight space? None other than Edward Cullen, of course.
"Are you okay?"
He had a nice voice, but he was right there. In my personal space.
I backed away as far away as I could, until some shelves were biting into my body from behind, my hands clenched into fists at my sides. My adrenaline was pumping as I tried to remember to breathe.
He could be a serial killer. Or a rapist.
Or worse... a Republican.
Like I didn't have enough of those in my life already.
Bella's the daughter of a Senator, and Edward, unbeknownst to Bella, is a Hollywood star. Her life is already planned out for her: a job working at her uncle's advertising firm and a pretentious boyfriend, whom she's expected to marry.
When I remained silent, he leaned back in close enough for me to feel his breath on my lips.
"I think you need to know how it's done right." He kissed me hard. "Do you want me to show you?"
Against all rational thought, all logic, all convention, all sense of self-preservation... I did.
I did want him to show me.
I wanted him to tear off my clothes. Take me hard. Make me scream.
Change my course.
Maybe that's what I was really looking for. Something—or someone—to disrupt this track my life was set on.
Their connection is instant. After engaging in some conversation and a hot makeout sesh, their friends finally find them. And Bella realizes who she's been in the closet with the entire time.
I turned toward Edward, both nervous and excited to see the face of the man I'd been molesting moments earlier. And every drop of blood drained from my body.
It was Edward Cullen.
Edward Cullen.
The boy-king of Hollywood. The biggest star around.
He stood there, watching me with a half-grin and shrugged.
I was frozen. I couldn't form words. I didn't even know where to start.
Bella soon gets exactly what she wanted—her course begins to change, but not without the help of Edward. He shows an interest in her, making her question the path her life is on. Things aren't easy for them, though—with Bella's meddling mother, the paparazzi, and the expectations that come with being a Senator's daughter.
Twilover76 does a lovely job creating an entertaining story and introducing characters who are genuine and likeable.
Check this story out! You won't be disappointed.
Coming to Terms by GinnyW 31
http://www.fanfiction.net/s/8015734/1/
A one night stand, a handful of condom wrappers, and Bella decides she's meant to be alone. Fate has other plans. Re-posted with minor edits. Rated: Fiction M
Sessions by Rochelle Allison
http://www.fanfiction.net/s/6648808/1/Sessions
sparks, serenades, sexy smiles...sessions. Rated: Fiction M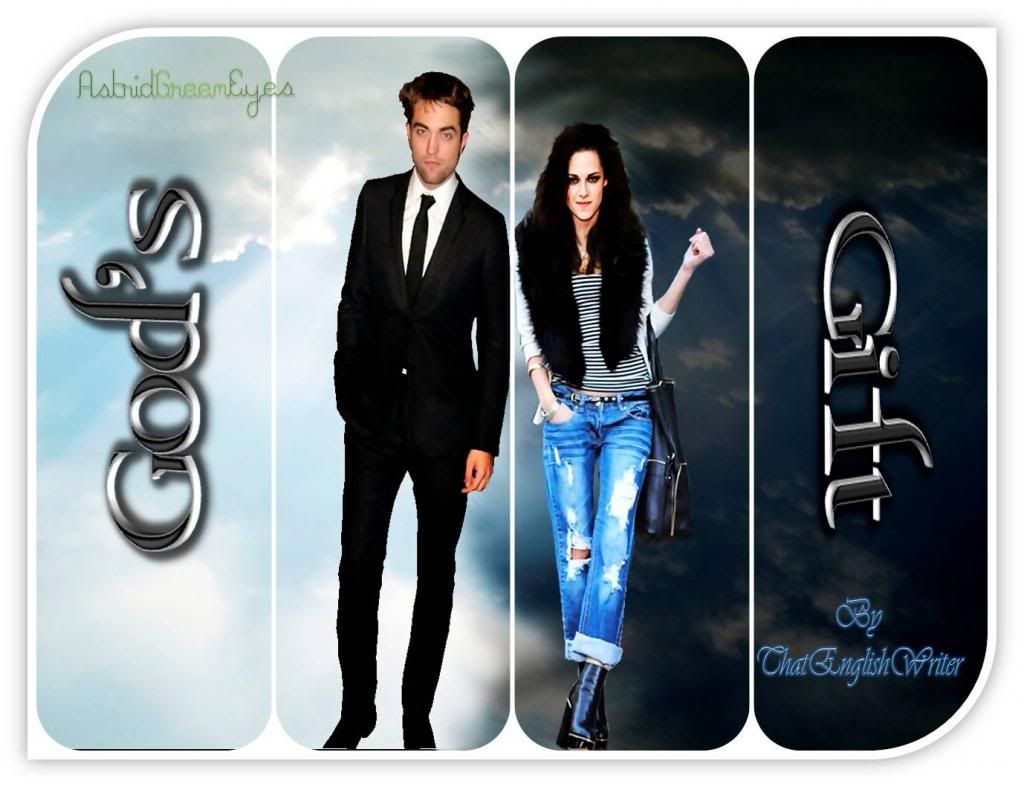 God's Gift by ThatEnglishWriter
http://www.fanfiction.net/s/8853478/1/God-s-Gift
"I don't care if he's the CEO of a company that manufactures chocolate-coated puppies and rainbows. The guy is a jerk." Bella just isn't impressed by good-looking men who own their own companies, especially when they're used to getting their own way and don't take no for an answer. AH. Rated: Fiction M