I apologize for the typos in the poll. I failed to proof read the poll entries before I posted it earlier and by the time my beautiful blog beta Juliet Peacock pointed out the err of my ways, votes had been placed and I could no longer make changes. Stranger than Fiction by Masen Vixen was misspelled as STRONGER *facepalm* and Guardian by Champagne Anyone has THE in front of it - sorry CA~
Stranger than Fiction by Masen Vixen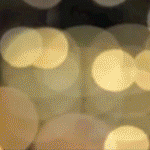 Six years after Edward left, Bella's written a bestselling book about a girl and the vampire who loves her. Edward returns to her, hell-bent on recapturing the happily ever after that he destroyed. AU. Rated M for lemons
Orphaned at 8, Bella Swan is placed in the care of her God Mother Esme Cullen. Heiress to Cullen Swan Enterprises, Bella grows up hero worshipping 17 year old joint heir, pseudo step brother and self appointed guardian Edward. ROMANCE ANGST DRAMA
Jasper is a surf bum trying to escape his past, Bella is a graduate student trying to find her future. Will a chance meeting during a surf tournament pull them under for the last time? AH/AU/non-Canon/ rated M for lemons, language, themes
Recovering from a serious illness, Edward knows what it is to be invisible but obvious to everyone around him. Bella, who has watched a loved one die of protracted illness, understands the tightrope-act of life on the edge. Full summary inside
The drive back home from a weekend escape to Forks could change everything in Bella's life. She stops to help a stranded driver, and gets more than she bargained for.
All of Me by Flibbins – find this one on http:www.twilighted.net
When a knight from another kingdom wins his choice of bride, he claims the handmaid instead of the princess. Isabella finds herself married and tossed into the middle of political schemes. What happens when she can't give him the one thing he must have?
At Bella's first play party as a Domme she meets an intriguing stranger that pushes her to unimaginable limits and has her questioning all of her choices. AH/OOC. Rated M for BDSM themes and Lemons. 3rd place winner in Dommella's Dungeon contest.
After the surprising demise of her relationship, a broken Bella relies on her friends and one night stands to make it through. But the appearance of a handsome, green-eyed stranger takes her breathe away. Can he be the keeper of her elusive "O" & more?
Waterbeds can be sexy. Who knew? Edward and Bella, best friends to more-than-friends. Once a WitFit.
"Did you just get vagina slapped by a stripper Edward?" What happens when a man-eating handmodel named Bella and Edward, an asshole who's bored w/vagina meet in Las Vegas? Continuation based on entry for the Twi-Hards First o/s Contest - AH/OOC Lemons
He said "always". She wasn't so sure. All-human. M for language. All the usual angst applies.
An old, dilapidated hospital residing in the outskirts of Forks, WA sits untouched, yet it's the focus of many tales, including one of a young man who resides there. He's believed to be either ghost or murderer. But it's all just tales, right?