Happy New Year! We're baaaack and here to bring you the TLS bi-weekly rec list. The following made the top of our lists and are TLS approved!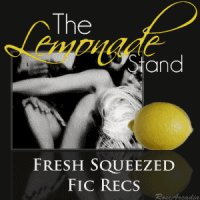 And Also With You by TGBMcCray-rec'd by Capricorn75/Pawspeaches
https://www.fanfiction.net/s/9905683/1/And-Also-With-You
She died on Christmas. I have nothing left but money and booze. I'm out of whiskey and out of my mind on Christmas Eve. God has a funny way of answering prayers. Two strangers. One night. Half a miracle. A new beginning. Rated M
Branching Inward by LifeInTheSnow-rec'd by Twific Crackmum
https://www.fanfiction.net/s/6372008/1/Branching-Inward
He's a brilliant, sensual, tactile artist with a huge personality and love for life...at least, he used to be. She's a shrewd historian, content to observe from a distance...until now. At Newcoven College in Clearwater, OH, no secret is safe. All Human. Rated M
Capital E, Everything by Fortheloveofdaisies-rec'd by Edmazing
https://www.fanfiction.net/s/9027709/1/Capital-E-Everything
Meet Edward and Bella, two best friends who share some stupid jokes, a lot of silly banter, and even more sexual repression. A story about standing on the edge of a leap that could risk, well, everything. Rated M
Confessions After Dark by 2DrunkUnicorns-rec'd by Nic/Twilover76/Edmazing
http://www.fanfiction.net/s/9613993/1/Confessions-After-Dark
"Everyone has something they'd like to confess…" Every Friday night, he calls. And every time he calls, I listen. A story about what happens when fantasy blends into reality – when the secrets we share are just as important as the secrets we keep. Rated M
Counsel by Write Sisters-rec'd by Twific Crackmum/Coppertop Johnson
http://www.fanfiction.net/s/9690778/1/COUNSEL
Known as Counsel to his friends, bastard or worse to his enemies, Edward is set to prosecute a case against, Jasper, a college friend and politician. Jasper engages another friend, James as his lawyer. Isabella, a key witness, becomes involved with all three. Can she navigate a path between these ruthless men, and will the mens' friendship survive? Rated: M. Drama/Angst HEA Rated M
Holding On and Letting Go by Jenny0719-rec'd by Sixdlb5
https://www.fanfiction.net/s/8382216/1/Holding-On-and-Letting-Go
Masen Valley, SC. Population: 10,789. It was a tiny dot on a map; an escape of sorts for Bella Swan. But when circumstances bring a certain member of Masen Valley's founding family back to town, she finds that the past isn't as easy to leave behind as she thought it would be... Or let go. Rated M
I Got You byGeekChic12-rec'd by Nic
https://www.fanfiction.net/s/9642847/1/I-Got-You
"Go ahead and say goodbye. I'll be all right. Go ahead and make me cry. I'll be all right. And when you need a place to run to, for better for worse, I got you." She punched his arm and told him they'd be friends for life. But will Edward finally push her too far when he seeks comfort in her arms? AH (Entry for Dirty Talkin' Edward Contest) Rated M
In the Woods by Oprah Winfrey-rec'd by Edmazing/Twific Crackmum
https://www.fanfiction.net/s/7490217/1/In-the-Woods
A serious case of writer's block, an isolated cabin in the mountains, and a mysterious, surly stranger who is not looking for company. Mature Content. Very AU. Rated M
Leaping by Counselor-rec'd by BelieveItOrNot
https://www.fanfiction.net/s/8817298/1/Leaping
Bella has a cabin on the beach for three weeks. He uses a Victorian built by his grandfather. He's numbed by trauma...and he's drifting. He's no hero, but she won't agree. They meet, but is it chance or design? It's loneliness, it's lust, it's anger, it's desperate. It's a risk, it's betrayal...it's hope...it's love...but it's fragile. It's a leap. Rated M
Let Me by Iambeagle-rec'd by VampiresHaveLaws
https://www.fanfiction.net/s/8990126/1/Let-Me
A story about two friends, a three-day music festival, and stupid love. EPOV. Rated M
Looking Back by RachelFish-rec'd by Rochelle Allison & Everyfreakingbody!
https://www.fanfiction.net/s/7774430/1/Looking-Back
She knew when she met him she wouldn't be able to deny him anything. Is that how she ended up pregnant at 16 and left to handle it alone? Bella raises her daughter with the help of her family... but what about the person who matters most? Rated M
Not So Innocent by Eternallyedward-rec'd by Nic
https://www.fanfiction.net/s/9739135/1/Not-So-Innocent
Bella's been chasing after her best friend's brother for years. When she gets what she's always wanted, will it be enough for either of them? Rated M
One Day by RueforRegret-rec'd by Edmazing
https://www.fanfiction.net/s/9147787/1/One-Day
Over a quarter of a century separates single-mother Bella Swan from her hormone-riddled adolescence. Watching her teenaged daughter navigate her way through various rites of passage, Bella can't help falling prey to nostalgia. "One Day" brims with steamy reminiscences of first love and traces one woman's mid-life attempt to reclaim it. ExB, AH, mild angst, Rated M
One-Night Stand in Locked-Down London by Blueissoul-rec'd by Edmazing
https://www.fanfiction.net/s/9290753/1/One-Night-Stand-in-Locked-Down-London
A disinterested, paranoid girl. A wealthy journalist with only one thing on his mind. Too much alcohol. A serial killer on the loose. Here's the problem with a one-night stand in locked-down London. Rated M
Princess B by Tea4tulips-rec'd by Nic
http://www.fanfiction.net/s/9514425/1/Princess-B
Bella runs B. Cakes & Company, a cake decorating business. She wants to live life to the fullest and make her deceased parents proud. Edward is an architect whose world revolves around his daughter. They meet and sparks fly. Fluff and lemons. Daddyward. E/B HEA. AH. Rated M
Professor Masen's Top of the Class by Lovepotionsbrewer-rec'd by Nic
https://www.fanfiction.net/s/9958804/1/Professor-Masen-s-Top-of-the-Class
Graduate student Bella Swan has been challenging Professor Edward Masen since she first stepped into his psychology class three years ago. Edward has designed a course specifically for her last semester. Classmates Jasper, Emmett, Mike and Jake will each have a turn for some hands-on lessons. But who will end up teaching who? All human, very M-rated. Rated M
Rest My Soul by MrsSpaceCowboy-rec'd by Nic/VampiresHaveLaws
https://www.fanfiction.net/s/9786923/1/Rest-My-Soul
On opposite corners of Third Street and Beale, two lonely people fight to stay that way. Her scars are on the surface, soft on her skin and in her eyes. His run bone-deep, seeped in bourbon and blues. EPOV. Rated M
Secrets by HelliesWorld-rec'd by Nic
https://www.fanfiction.net/s/9956823/1/Secrets
Some kids are cool, some kids aren't. Edward and Bella have a secret relationship. Rated M
The Chosen Ones by AmaranthineX-rec'd by Nic
https://www.fanfiction.net/s/9488969/1/The-Chosen-Ones
A new world order emerges after an epidemic alters the foundation of life as we know it. The human race is in danger of extinction, but a select few have the ability to propagate life. This is the ultimate survival of the fittest. AH Rated M
The Fresnel Effect by Boom-Boom Jones-rec'd by Nic
http://www.fanfiction.net/s/8802143/1/The-Fresnel-Effect
She's transient. He's not. But both have something in common that will catch up to them sooner than they realize. Romance/Drama/Angst Rated M