California Dreamin' by Chocaholic123
http://www.fanfiction.net/s/9428516/1/California-Dreamin1967.
Summer stalked in like a lion that year, fierce and angry; looking for someone to eat. Among the hippies, free love and Vietnam, we were forced to grow up, whether we wanted to or not. Rated M
*banner made by SparrowNotes24*
Review by: Midnight Cougar
I am thrilled to bring you this review today in celebration of my dear friend Chocaholic123's win of Fic of the Week for her enthralling and insightful 1960's story California Dreamin'.
How it all began was, I saw this swoonworthy manip in a Facebook group…
*made by Evenstar*
…and I thought what an excellent inspirational picture it would make for an Edward and Bella Twific, in the hands of the right person. So, I sent it off to Choc, knowing how creative she is – from reading her other stories – and the rest, as they say, is history. And in this case, literally history, as Chocaholic123 took one look at gorgeous, sexy, black and white Edward atop that old car, the sixties swirled in her mind, The Beatles and The Mamas & the Papas – to name a few – played in her head, and because her creativity and writing talent know no bounds, she started to research and write, then to our great pleasure, California Dreamin' was born.
This very original fic is set in 1967 and incorporates many pertinent references: the mood, settings, clothing, paraphernalia, and psychedelic music…which all depict "The Sixties" era – the "cultural decade" known for sex, drugs, freedom, irresponsible excess, flamboyance and, of course, San Francisco.
The story begins in Wentworth, California, where we meet "good girl" Bella Swan and her "queen of politics at Wentworth High" best friend, Angela. They spend the day at the beach, dreaming about their future, as they've just graduated from high school. They are both off to college in the fall, but before that, Angela and Bella make a plan to escape the confines of Wentworth and travel to the big city of San Francisco for the adventure of a lifetime.
*excerpt from chapter 1*
A station wagon slowly drove down Maple, swinging into the driveway opposite Angela's house. We watched as Mrs. Black unloaded her three children, shooing them up the driveway and shouting at the dog as he refused to leave the trunk of the car.
"I'm going to San Francisco next week." Angela confided as the eldest son turned around and stuck his tongue out at us.
"What? Why?" And the unspoken sentence; can I come?
"One of Martin Luther King's staff is coming to make a speech. I missed his visit in January; I'm sure as hell not going to miss this." Angela was the queen of politics at Wentworth High, and I was her willing aide. Together we'd arranged demonstrations, written banned articles and—our pièce de résistance—orchestrated a sit-in against the Vietnam War that lasted four days. The Principal hadn't been pleased. "Plus, I seriously want to see the hippies in Haight-Ashbury; it's social history in the making. Are you coming?"
"My dad will never let me go." I picked at the rust on the arm of the chair, letting the flakes fall to the ground.
"So, don't ask him. Tell him you're sleeping over with me. My mom will back us up." Mrs. Weber was what my dad called "permissive." It wasn't a compliment.
Rolling my bottom lip between my teeth, I scanned through my options. I could stay here while Angela went and had all the fun, getting to experience the excitement that was San Francisco. Or I could go with her, throw myself into the experience, and come back with a story I could tell my grandchildren one day.
For most people that wasn't much of a choice. But I was a good girl—always maintaining decent grades, always home before curfew. I was afraid of authority; particularly fearful of my dad, and this made me procrastinate for longer than I should.
"Okay, I'll go." My stomach lurched at the thought.
"Really?" Angela was as surprised as I was. I nodded, unable to speak, scared that the nausea rumbling at the pit of my stomach would rise up and make itself known. Angela grabbed my hand, her grin wide with excitement. "This is going to be so much fun, Bella."
Fun, yes, political, definitely, romantic? Oh, hell yes, because 1967 was well-known for being "The Summer of Love" in San Francisco, and when Edward Cullen – pre-med college student and soon to be Vietnam soldier – makes his appearance and sweeps sweet, innocent Bella off her feet, their connection is instantaneous, hot and progresses quickly, *wink* as they don't have much time to waste before Edward leaves for Basic Training.
*excerpt from chapter 3*
"We need to stop," he whispered, his voice halfway between a breath and a moan. "I need to stop."
"Don't stop," I begged, causing another groan to escape from his mouth. I was drowning in sensation.
His lips lingered on mine a moment longer, as if he was afraid to let go. I let my eyes flicker open, drowning in his heated stare. My hands were still clasping his ass like a desperate woman. That's how he made me feel.
Like a woman.
He pulled away, stepping back and running his right hand through his hair. It was messy and out of place, and I remembered in a couple of months, it would all be shaved off.
I hated that.
His lips glistened from my tongue, his face pink from arousal. I was hot and bothered myself, panting out breaths and restraining myself from lunging at him.
"Wow." He smiled, the corners of his eyes crinkling.
I grinned back, patting my hair down, wondering if it was as messy as his. We knew we needed to leave; the clinic wasn't exactly giving rooms away, but I felt strangely reluctant to go. I felt so different from the Bella Swan who had woken up that morning; older, wiser, more sensual. I feared leaving the clinic was one step closer to returning to Wentworth and the Bella I used to be. It wasn't that I disliked myself, though there were aspects I was none too fond of, but now I'd experienced life like this, I didn't want to look back.
And I didn't want to let Edward Cullen go.
But, when this inevitable happens, it's guaranteed, tears are shed and lives will change. Yet, there is so much more to learn and experience in California Dreamin', as we live vicariously through these 60's characters and enjoy the vivid descriptions from this world of colorful peace symbols, freedom speeches, controversial rallies, and unfortunately…the perils of the Vietnam war.
In my humble opinion, and as a pre-reader for the story, Chocaholic123 has a special way with the written word that somehow leaves me both satisfied and always wanting more. Her descriptive writing is beautiful and flows so easily, it's like I can feel myself living in the 60's. So, please join us on this exciting, well-presented, historical journey that is only six chapters in and which updates weekly. And since we have a long way to go, you have lots of reading to delight in, plenty of the 60's to experience, as we go California Dreamin' with all the Twilight gang, on such a summer's day!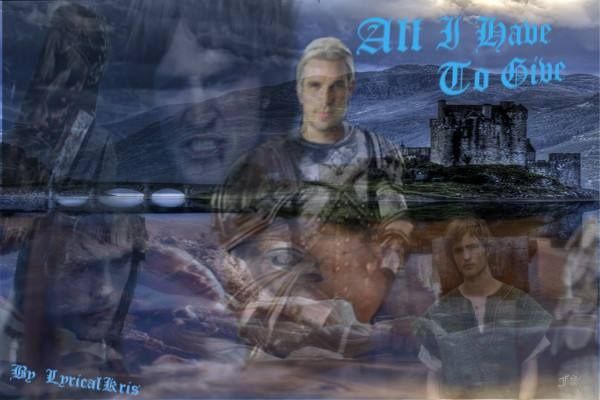 All I Have To Give by LyricalKris
http://www.fanfiction.net/s/9274888/1/All-I-Have-To-Give
For a princess, virtue is a prize to be given away to the highest bidder. This is a problem when you're in love with a man who cannot possibly win. Rated M
Coming to Terms by GinnyW 31
http://www.fanfiction.net/s/8015734/1/Coming-to-Terms
A one night stand, a handful of condom wrappers, and Bella decides she's meant to be alone. Fate has other plans. Rated M
I Want My Life Back by Samekraemer
http://www.fanfiction.net/s/9750606/1/I-Want-My-Life-Back
Master Sergeant Edward Cullen achieved a very important goal…twenty years of active service to country. As one chapter ends, he's determined to achieve another important goal…to get back the people he left behind in its pursuit. AH/AH. EPOV. Canon couples, but not in the canon way. Rated M…language, adult situations, citrus. Rated M
White Shadows by Sunflowersongs
http://www.fanfiction.net/s/9538475/1/White-Shadows
Edward's a knight. Bella's a fair maiden in need of a protector. An arranged marriage, a run for freedom, a change of heart, a choice to be made. Lots of adventure, some humor, and a cocky Edward. Rated M