Compass by SparklingWand
https://fictionpad.com/author/SparklingWand/stories/623/Compass
CompassEleven years has passed since Dr. Isabella Swan last spoke with her childhood chum, first officer Edward Cullen. One flight to her new home changes that. With the help of a tiny red compass, they find themselves on a journey of friendship, hope, love, and betrayal. "You're my compass. My one true north." Rated M
Reviewed by: Twific Crackmum
From the opening lines of the prologue, you know this story is going to be a roller-coaster ride. Survivors are being brought into a hospital, following a plane crash, and Dr Isabella Swan is frantically looking through the carnage searching for someone. The words gave me a chill, like it was a 9/11 scenario all over again.
And so begins Compass by SparklingWand.
From there we flashback in time to 1998, and the end of high school, where "Izzy" Swan and her best friend, Edward Cullen, have know each other nearly all their lives. Theirs is a relationship built on trust, humour and genuine friendship.While they have both felt attraction towards the other, neither has acted upon it for fear of ruining their unique relationship. Shy and bookish Izzy stood by, watching from afar while girls threw themselves into Edward's path,remaining firm friends with him despite the obstacles. But as high school ends, decisions have to be made about the next step in their lives. Izzy heads to pre-med at NYU, whilst Edward dreams of becoming a pilot. As they ready themselves to leave and move on to the next stage of their lives, it seems their feelings for one another will remain unrequited. For a parting gift, Edward gives Izzy a plastic compass—a small toy from the bottom of a Cracker Jack box.
"Let this compass lead you back home. Let it lead you back to me. Forever and always".
Although they try to keep in touch, the inevitability of time, distance and work means that they gradually lose touch with each other.
But Izzy still keeps the little plastic compass over all this time.
Fast forward eleven years. After studying and working in New York, "Bella" embarks on a new chapter in her life, accepting a position as Head of Oncology at Exempla Lutheran Medical Centre in Colorado. Now an accomplished thirty-year-old, Bella leaves behind security—and a lover—to take up the prestigious position. It's while on the flight between New York and Denver that Bella receives a"blast from the past". The dulcet tones of First Officer Edward Cullen float out over the onboard PA system, and Bella is instantly transported straight back to her youth.
She manages to get a message through to the flight deck, with the aid of her trusty plastic compass, and a delighted Edward comes out to visit her. He asks her for a meeting and is thrilled to find out she is moving permanently to Denver, which is his homebase..
Too good to be true? What's a good story without some tension and angst?
This comes in the form of Edward's girlfriend. Yes, Edward is in a relationship, which leaves Bella somewhat sad and wistful about what might have been. An argument upon parting so many years before left some unresolved issues between them and some old wounds have been reopened. But their attraction to one another is clear.This is very frustrating for Edward, as he wrestles with the fact that he still has feelings for Bella, whilst being in a relationship with a woman he genuinely likes as well. Add into the mix a competitor for Bella's affection—a pilot friend of Edward's—and you get a situation where the tension is mounting by the minute.
The story has now reached the prologue, so the anxiety is running at fever pitch. I can't wait to see how it all pans out. If you haven't read it yet, it's at the perfect point to begin.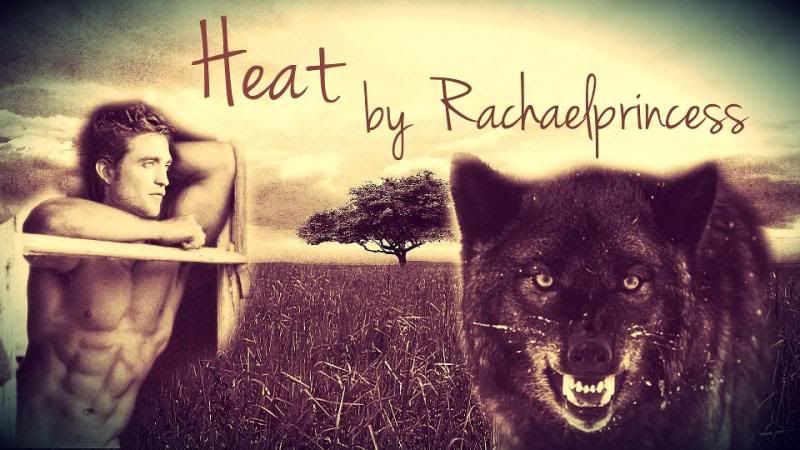 Heat by PrincessRachael
Edward is an Alpha wolf of a dying pack in a world where she-wolves no longer exist. The responsibilities of too many lives rest on his shoulders and he's running out of time. Edward/Bella. Graphic lemons, violence, sensitive themes. Rated M
My Five Daughters by Tea4tulips
Edward is a single father of five daughters living in New York. Bella is a southern girl who applies to be their new nanny. Perhaps she'll be able to help more than just the girls. AH. Daddyward. Fluff. Future
lemons. HEA. Rated M


Lost Half by LyricalKris
Even though she kept her feet on the ground, Bella always wanted to believe in the magic of true love. Edward could have taught her that kind of love existed. Too bad he showed up too late. Can you still find your soul mate when your soul has been completely shattered? Rated M
Late by Reyes139
He's late...again, I murmured under my breath while I watched the clock tick on with another minute wasted on waiting for the man I loved with everything I had. Isabella married the man of her dreams, loves him fiercely, but what happens when he forgets the vows he's said-when work and family become priority and the one you have at home gets tired of you always being late. Rated M