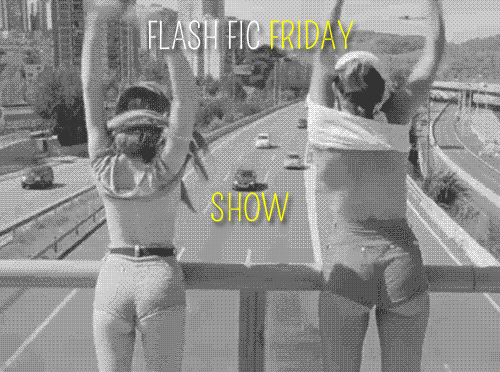 Picture prompt and judge this week is PAWsPeaches
That's right, ladies. There are five here, and all of them contain Max Irons... so as long as your flash fic is based on Max in some light or another (any of the characters that he's played, or his likeness alone) you're good to go... write whatever you like, his smile, his charm, his intensity, his manliness, his confidence, his superior demeanor... just write about
this
guy.
Happy writing!
You will have until next Wednesday at 9 p.m. EST to submit your entry.
Please leave your submission in the comment section at the bottom of the post using this format:
Your name (use your Twitter, Facebook or FFN name)
Your link to your FFN profile if you choose to share it
Submissions will be judged on Thursdays and on Friday the winning entry will be posted here, on the TLS blog.
This feature is open to everyone, so come one, come all!
LAST WEEK'S PROMPT AND WINNERS
Special thanks to our last week Guest Judge, @Cosmogirl7481!
FIRST PLACE WINNER
jarkin33
http://www.fanfiction.net/u/2140452/jarkin33
300 words
"Can you help me find something on the back stacks, Bella?"
My boss's husky voice filled the nearly empty library, and a tremor vibrated through my suddenly alert body.
"Sure, Edward." I quickly logged off the computer and made my way around the information desk.
One week ago, he had asked for my assistance in the stacks. Without warning I found myself pinned to the shelves behind me with his hand tugging the buttons of my blouse apart. The cups of my bra pulled down exposing me to the cool air. As his tongue thrust into my mouth almost desperately, his hands teased and tugged at my tits and I begged for more.
He made me come with his fingers that night, my whimpers and moans filling the silence of the room. Pressed against authors I studied and read and admired, and I didn't care one bit.
What we did that night wasn't pretty or sweet or loving.
Some might even call it disgusting.
But fuck... it felt good.
It was rough and desperate and dirty. It was perfect.
I tugged his pants over his ass. His cock sprung free, the swollen head of him right there waiting for me to say yes.
"Fuck, Bella... I want to be in that hot, sweet mouth of yours."
I remember licking my lips and whispering 'yes', as he slid his hand into my hair, his fingers digging in, grabbing and holding me steady.
He grasped himself tightly and slid his cock over my wet mouth and I let my tongue taste him.
I tasted everything he gave me that night.
As I follow him away from the bright lights of the entryway, into the darker recesses of the building I've worked in for years, I silently wonder what this night will bring.
SECOND PLACE
eternallyedward
http://www.fanfiction.net/u/1934906/eternallyedward
300 words
Bella was just going to lock the library doors when she heard the bell tinkle.
"I'm sorry, the library is cl—ˮ
Her words were choked off at the sight of the man who stood there.
"Lock up."
Bella shivered at the sound of his voice. With trembling hands, she did as he ordered.
"Go to the back, to the reference section. Take your tits out."
Bella's mouth gaped. He arched a brow, his eyes never leaving her face.
Slowly, Bella walked to the back of the library. With her back to him, she began to unbutton her blouse with trembling fingers.
"Turn around so I can see you. Get on your knees when you're done."
Bella closed her eyes and swallowed. Turning to face him, she continued.
As Bella sank to her knees, she heard his zipper being released. Looking up she came face-to-face with his cock, hard and slick with precum. Instinctually she licked her lips.
"That's right, baby, lick those lips. Get them nice and wet." Taking his cock in hand, he rubbed it over Bella's lips and cheeks, leaving a sticky trail. Her eyes fluttered closed and a soft whimper escaped.
When Bella's tongue peeked out, he pulled away.
"Ah, ah, ah...did I say you could have my cock? Beg for it; show me what a hungry cockslut you are."
"Please, may I...may I suck your cock, sir?"
Groaning, he tapped his dick against her lips. "Fuck, yes. Open up."
Eagerly Bella took him in, working his cock until he grunted and pulled out, spraying her breasts with come.
After he'd caught his breath he smirked.
"So did that satisfy your fantasy of being dominated?"
She grinned and leaned up for a kiss. "Yes, sir!"
THIRD PLACE
Missy (CullensTwiMistress)
http://www.fanfiction.net/u/2593677/
300 words
...My pussy throbs and my body tingles in anticipation as I drop to my knees in front of him.
"That's it, sweet girl, take my cock," he says between clenched teeth, the tendons in his neck pulled tight. "Open your mouth, Bella."
I obey greedily, parting my lips, my tongue peeking out, wanting to taste him.
He runs his length along my jaw, the smooth skin pulsing as he teases. "I want you to suck it, sweetheart."
I nod, moving my head, my mouth instinctively following his movement.
My breathing is ragged at best and my chest heaves as I finally taste him.
"Such a greedy girl," he coos, finally sinking deep into my mouth. I open my throat for him and take him deeper, breathing and swallowing when I can.
"Such nice tits, Bella. And your mouth, Jesus, sweetheart, how am I supposed to control myself around you?" He moves his hips in time with my movements and threads his dexterous fingers into my hair.
I moan, my eyes meeting his as I swirl my tongue around him and reach down under my skirt to touch my soaked pussy.
I've wanted him to notice me every time I walked into this little book store, little did I know he wanted me too.
"That's right, touch yourself, greedy girl. I fucking knew you were perfect." His eyes are soft, in spite of his dirty mouth. I love it. I love everything about him.
I can't wait to finally have him inside me.
He groans pulling his glorious cock out of my mouth and leans over me, his lips crashing into mine, his tongue pushing between my lips and his strong arms lifting me off the ground. My legs wrap around his hips and my back hits the bookshelf behind me.
HONORABLE MENTION
JiffyKate
http://www.fanfiction.net/~jiffykate
298 words
I love Mondays.
My afternoon meetings with Professor Cullen on Wednesdays are very nice, sweet even. Screwing in a locked meeting room in the back of the campus library doesn't usually provide uninterrupted time for long but we make the best of it. We don't rush too much.
Fridays are even slower. The library is mostly empty and we know we won't see each other for three more days, so we strive to make every thrust count.
It's the best kind of torture the way our bodies push and pull at our leisurely pace and, by the time we both fall apart, our bodies are sticky with sweat and exhausted from the exertion.
Monday is the day we crave the most, though. Needy from being deprived all weekend, our bodies connect in a fast and furious way, always leaving us wanting more.
He's watching me. My teeth graze my bottom lip before I walk away, knowing he's following me to the back of the library. When I turn the last corner, his mouth attacks my own, his tongue not waiting for an invitation because it knows it's always welcome.
My shirt is undone and my breasts are released within seconds but I don't allow him to linger for long. I quickly undo his pants and pull them down as I sink to my knees.
"You gonna suck me, baby?" He rubs his cock across my face, teasing me, but, when I grab his hands, he stops.
"No touching. Hold onto the wall behind me because I'm going to fuck you with my mouth."
My command surprises him but, when I wrap my lips around him and push his hard cock down my throat, placing my hands on his ass for leverage, he quickly surrenders.
Yeah, I love Mondays.
The Lemonade Stand would like to also thank all of the participants. We thoroughly enjoyed ALL of the entries!