Penalty Shot by Edward's Eternal
http://www.fanfiction.net/s/9203413/1/Penalty-Shot
Recently divorced, Bella struggles to find a new life for her and her son Jake. Enter Edward and his son, Emmett. Used to being alone, finding Bella is an unexpected surprise for Edward. Blending their lives together sometimes requires an extra shot on goal to even things up. A simple, heartwarming story of two single parents finding love again, healing and building a new family. Rated M
Review by Mizzez Pattinson
If you've read Edward's Eternal previous fics, then you know the excitement you felt when she started posting this new Hockeyward story. Anything Edward's Eternal writes is pure genius and her Edwards are goose-bump inducing and swoon-worthy!!
We start with Bella, a newly-divorced single mom to Jake. After her husband, William, runs out on them, they start over, tumbling Bella into uncharted territory. Being a single mother is challenging, however, being a single hockey mom is a whole other universe – Trust me, I am one! The uncertainty and roller coaster of emotion is captured well in the first couple of paragraphs.
I trailed behind Jake who seemed to know where he was going and walked into the arena. Nervously, I looked around. Aside from sitting in the stands, I had never been part of this world. It was a father and son thing, I had been informed. William took him to practices and all the team stuff. I was expected to show up and cheer occasionally, bake vast amounts of cookies for the bake sales, and kiss and bandage any small scuffs that occurred. William was always very firm about that, as it was simply how it was done. He was all about doing things the way they should be done, but now it was just me.
We start off when Bella and Edward's lives collide with one another…literally. Emmett is Edward's son and nearly bulldozes into Bella at the hockey rink. Enter Mr. Firm Chest a.k.a Edward to the rescue. I think he sneaks his way into Bella's mind and heart just as quick as it took Em to nearly knock her over!! This Edward made me swoon and this was only chapter one!! As we progress, Bella and Edward form a friendship because of their boys newly formed bond. Sexual tension and assumptions fill the next few chapters, but the locker room starts to heat up as these two find themselves alone in a heated situation.
I giggled at how flustered he had become. Without thinking, I leaned up and kissed his cheek; his skin warm beneath my lips.
"It's okay, Edward. I had sort of figured that part out on my own. Alice might have mentioned you were rusty at this," I teased him gently.
His hand touched his cheek where I had kissed him.
"Oh she did, did she? I'm not that rusty, I'll have you know."
""No?"
He moved, bringing us even closer so now his firm chest was flush against mine; my heartbeat quickening at the feel of him pressed into me. Once again, his warm breath floated over my face. His hand dropped from my neck, the coolness of the cloth disappearing as he leaned forward, both hands now holding my hips as he stared at me.
"No. I'm not. In fact, we're gonna do things a little different, Bella."
"Oh?" My voice squeaked at him, every sense I had suddenly awake and yearning.
"Normally, I'd take you out and we'd both spend the evening wondering."
"W… wondering?"
His voice dropped even further. "You'd be wondering if I was going to try and kiss you at the end of the night, and I'd be wondering if you'd let me."
"We're not going to do that?" I whispered; my eyes locked with his.
"No," he stated firmly, "we're not."
And then his lips were on mine.
If you have read any of Edwards Eternal's other fics you know that she does not disappoint. I am excited to see where this date will take them, and what happens with their future. How will they make out with two kids in the mix? Will Edward or Bella's ex's come into play? We are only eight chapters in, so I am sure that we have a lot more in store for us!!
The Boy At Table Seven by LyricalKris
http://www.fanfiction.net/s/9169277/1/The-Boy-At-Table-Seven
Life for a young waitress can be pretty mundane. The highlight of Bella's week was the lunchtime visit from the three sexy mechanics from across the street. Then one day there was a little boy at her table left alone. Rated: Fiction M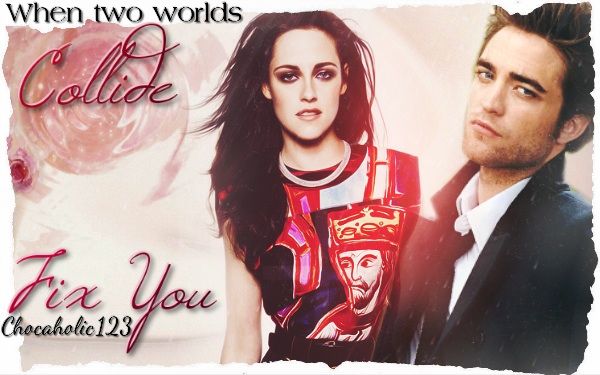 Fix You by Chocaholic123
http://www.fanfiction.net/s/8877174/1/Fix-You
Two lives. Different worlds. The ripples from this twelve year collision course will last forever. ExB, AH, Rated M for a reason.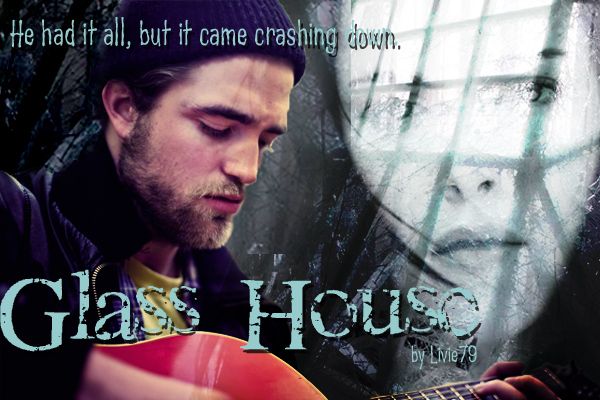 Glass House by Livie79
http://www.fanfiction.net/s/8412484/1/Glass_House
Edward and Bella had it all, but one night changed everything. How will they survive when it all comes crashing down? Love, lies, loss...life. This is that story. Fiction M
Something True by BelieveItOrNot
http://www.fanfiction.net/s/9103200/1/Something-True
With too many secrets and a haunting past she'd love to forget, at seventeen, Bella is sure love doesn't exist. College dropout Edward Cullen can't seem to keep hold of love, or his music. A cottage, a lake, a tree, a muse, wrong choices, and heartache. How will these two cope with life and keep afloat? A daily word-prompt WitFit. Alternates between past and present. AH E/B Rated M
Dirty South Drug Wars by Hoodfabulous
http://www.fanfiction.net/s/8964195/1/Dirty-South-Drug-Wars
Bella and Edward meet at age twelve after the death of Bella's father, a death blamed on the Cullen family. Their families are sworn enemies, fighting for territory over their rival drug trafficking businesses. Bella and Edward meet again at age eighteen and their attraction to one another is undeniable. Will their forbidden love destroy them both? A Dirty South Fanfic. AH/OOC Rated M