Love Is The End by phoebes promise
http://www.fanfiction.net/s/6445022/1/Love-is-the-End
If he had only spoken the right words at the right time she would be his forever. Instead, they ache, love and long for each other in silence. A bittersweet love story desperately searching for a happily ever after.
It's my turn to share my must read fic, and while I have a couple that I would put on that list, Love is the End by phoebes.promise tops them all. Let me first just say that I have to disclose that this story is written by my writing partner so I'm a tad bit biased, but it's such a beautifully told story that everyone needs to experience.
Phoebe has an incredible talent at weaving a story and making you feel each and every ounce of love, hate, anger, disappointment, sadness and ultimately, happiness. Yes, this story has all of that and more.
The unique way this story is told though is what really makes it one of my favorites. Told, for the most part, in Edward's point of view, we, as the reader, get bits and pieces of the history surrounding Bella and Edward. With each chapter you are brought just a little bit more into the fold, learning about them and about their pasts and the many ways life can get in the way. The prologue will grip you immediately and not let go, and even though you can tell it's going to hurt... because it will... the beauty of the storytelling is why you should stay.
"Yes, Edward… Look at me!" She screamed, turning around. I swung my legs over the side of the bed and stood up in front of her.
"I'm a thirty year old widow, madly in love with my best friend who happens to be a married man. I've loved you for a lifetime, but you've never been mine."
She reached for me as her shouting morphed into an agonizing whisper, "I want to wake up to your gorgeous face and have sex before the sun rises. I want to make your favorite dinner and pour your favorite wine. And I want to listen to you read fairytales to our babies every single night for the rest of our lives."
A familiar pain tore through my chest as I listened to her. She was broken from the past, needing our new beginning. She deserved so much more than a year of clandestine traveling and late night phone calls. She'd consumed me since I was eighteen years old. I'd loved her as long as she'd loved me and then some. I wrapped my arms around her tiny, trembling body and laid her back on the bed underneath me.
"Please stop leaving me," she begged and wrapped her legs around my waist as I pushed into her.
I framed her face with my hands, running my thumbs underneath her jaw. Pressing my forehead to hers, I thrust into her long, deep and hard; filling her completely with the body and soul that belonged only to her.
"It was supposed to be us…" Bella whimpered against my lips.
"I know, baby. I know."
Love is the End deals with some heavy topics... death and cheating are the biggies, but it's done in a completely believable and realistic manner. Life isn't always pretty and perfect and this story grabs onto that mantra and hangs tight. But buried inside this shell of angst, there are bits and pieces of absolute beauty.
Bella was breathless and beautiful trying to compose herself. Her thin, white nightgown was bunched up around her waist and seductively hanging off one shoulder. One breast was exposed to me as the other was barely hidden by the transparent material. My eyes swept over her perfect body as I started to unbutton my shirt. Finally undressed, I joined her on the bed and smoothed her long hair away from her face. My fingers traced her cheekbone, down her jaw and back to her lips. She pressed her face into my hand and closed her eyes.
"You're here." She whispered.
or this ...
A few quiet, thoughtful moments passed. I watched the shuffle of white shoes, sensing pity, but not judgment, not there.
"What can I do, Bella? Tell me."
"Nothing. Nothing!" I regretted it, before I spoke it.
"Don't, Bella…" He broke.
"You should go, Edward."
"Go where? Into the fucking party or where, Bella? Goddammit, tell me…" He demanded.
"I'm trying to protect you. It's too hard," I whispered.
"Shit, Bella. When hasn't it been hard? I fucking love you," he shouted, exasperated.
"Sam needs me whole, for once. He's having surgery soon and then starting intensive therapy. I can't just meet you in the basement for a blow job…" My ache fueled my anger.
We exhaled… together, seeking composure, waiting to wake from the nightmare."So, this is it?" He forced, barely.
"I love you. Edward…"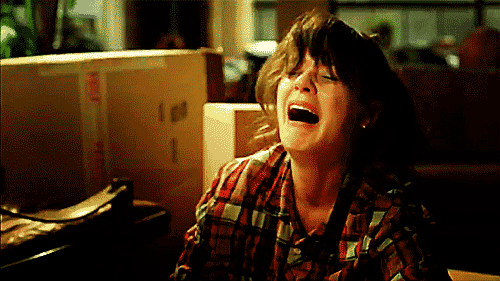 If you're looking for a wonderful journey ... not just a story to read, then Love is the End is the perfect choice! This is complete so there is no need to wait for updates! head on over and start it now, I promise you won't be able to stop! Plus, I guarantee some of the best review replies EVER when you let her know how much you adore her writing!
xoxojaime