This is not made for TV. This is the raw, brutal underground of no-holds-barred combat. Inside the cage there is nothing but me and the pain I inflict on those who dare enter. In the cage, I never had to worry about anyone but myself. When she started standing outside of it, everything changed. I was no longer fighting for the money or the glory – I had to fight for her. Rated: Fiction M
Review by FictionFreak95
Who was a happy silly giddy girl when she was asked to review "Caged" by Savage? *raises hand*
Awareness covered me. I knew the position of every muscle in my body, and I positioned each one in preparation for what was to come.
I honestly don't know how to explain it. Something about Savage's stories just grab you, something about the carefully chosen words she uses to weave a story. Even something as simple a plot line as a cave-ward (who I will be the first to say, I completely swooned over). She has this uncanny ability to make you so excited to see what happens next and root for a sometimes seemingly (and at times, not quite so seemingly) somewhat dickish (and yet completely loveable) person who also may or may not be an underdog of some sort.
Whew. Say that ten times fast, to quote the lady.
This Edward intrigues me. We don't know a whole heck of a lot about him yet. Only that Chivalry is not dead with this one, despite the fact that it annoys him to put it to good use. LOL … and that he is highly talented in kicking ass… oh, and that his Uncle (Aro) has paid him is (annual) visit in an attempt to convince him he doesn't need to "live like this". I have taken Savage's cryptic words to mean something along the lines of, perhaps he comes from money and has turned his back on it? I have no idea, but I know we shall see… eventually.
Hmmph. So, why do I love Caged… well, because Savage writes action like a pro and this Edward is not only a bad ass, but he doesn't know or care that he's a bad ass. He just is (my favorite). She also doesn't over do the attitude of said bad ass; it seems very natural and believable. She gives Edward sex appeal without making him a man whore, she gives me us a story without needing sex in every chapter (there's only 6 chappies right now to this one and not a kiss in sight but the sexual tension? Now that's another story) and there's absolutely no question whatsoever that these two are going to give us a show we'll treasure forever.
The trip-trapping sound of women's shoes on pavement caused me to look up, and I watched a young woman come into view as she passed the dumpsters at the back of the bar. She walked quickly with her head down and a purse with a long strap over her shoulder. Her long, brown hair was tied up in a pony tail at the top of her head, and she wore a pair of short-shorts, which showed off her long legs, and a tight T-shirt with the name of the bar and grill a few block down across her chest. I figured she was maybe five-foot-four and a hundred and fifteen pounds, because I tended to size people up that way. Nice build, nice tits. She didn't look over to me at all, just kept up her quick pace down the street with her eyes on her feet.
My first thought was fucking gorgeous.
My second thought was fucking stupid.
Who walked around this area of town in the middle of the night by themselves? I mean, yeah – I did – but I wasn't a very easy target. She might as well have had a sign on her back that said "mug me". I shook my head and went back to rummaging around in my bag. When I looked up again, the sound of her shoes was beginning to fade, but that wasn't what caught my attention.
The guys who had been sitting and drinking across the street had gone quiet, and were now all standing up with their heads close to one another. The guy with greasy, shoulder length, black hair turned his head to look down the street in the direction the girl was walking, and then nodded before he and a guy with a backwards baseball cap took off down the side alley that ran perpendicular to the street they were on.
I'd lived in that area a couple of years, and I knew that alley intersected with another alley, which then met up with a walkway between two of the abandoned warehouses, and dumped out onto this street a couple blocks down. The last two guys in the group were heavy set with unkempt dirty blond hair. They looked like they might have been brothers. They quickly abandoned the bottle-in-a-bag and started walking quietly but quickly in the same direction the girl was going, pulling the hoodies up over their heads as they walked.
Their intent was obvious.
"Fuck," I mumbled. I grabbed my bag, ignoring the shirt that fell out of it and on to the ground, and heaved at the heavy gate that enclosed the area behind Feet First. For once, the damn thing was padlocked. I growled before flinging my bag up and over the fence, grabbing onto the links with my fingers, and hauling myself up and over it. I had to move pretty quick if I was going to catch up with the drunks and their would-be victim.
I was never one to play the hero, but some things you just didn't let slide.
Did I mention how much I adore the way Savage ends her chapters so uniquely? I noticed the same thing in "Transcendence" and smiled every chapter then, too.
Other reasons you should stop drop and read this story:
The stubborn disposition of this guy is killer, he's like a kid only… not.
The banter between our 2 favorite characters is giggle worthy.
The UST between them is… GAH!
The Tanya (who is pretty bad ass herself).
The Aro (that I think I might actually like).
And the fact that he fights not only with other cage fighters but with his laundry, which cracks me up.
She teases us on Tuesdays and posts every Friday night with a new episode of fantastic reading.
If you're one of those people who has just never gotten around to trying one of her stories for some crazy reason, this is a great one to jump into. Be like Nike… just do it.
Finding My Thunder by Counselor
Coming of age 1960's. Bella keeps her mother's secrets. But she has some of her own, a love from childhood for the golden boy Edward, the one who no longer sees her. Soon they are tied by more than childhood history. It's a long dark road toward finding her thunder. Rated: Fiction M
If you've paid attention to anything today, please pay attention to this rec. I know that we are only reviewing the 1st place poll winners these days, but because of this particular story placing in the poll, changes have been put into play and as the creator of this blog, I'm pulling my special privs card by taking just a few moments to throw my pennies in this fic rec'ing fountain of ours. If you'll give me a minute...I'd like to tell you what this story means to me.
When I heard about Finding My Thunder I noticed that everyone who posted about it all had one thing in common: Passion. Readers from
all
walks shared the same agreeable passion for this story. You simply cannot read Finding My Thunder and
not
be moved. This story will change you. That's how amazing it is. Counselor has poured so much passion into Finding My Thunder that you will be convinced these characters are all walking the earth, have all lived real lives and that Counselor has followed them all around with a pen and paper, documenting their lives for us all to share.
The feelings that this story gave me can only be compared to soul-soaring, time capsule worthy feelings. No really... I wanted to bottle those feelings up to share with as many others as possible. I experienced so many highs, lows, laughs, cries, mind boggling questions and smiles while reading that I will remember this story forever. And that's what it's all about right? How a story makes you feel? Because... that's essentially what we're all searching for when we start a story, right? That feeling that we get when we are picked up out of our lives and placed into another time, another life... A feeling that washes over you and makes you feel so enthralled that you can think of nothing else but that story. That word-induced-high that comes with a gripping read. That wonder and amazement for the author. That gratitude you feel when you read something so special that you know you'll never forget it. That's the kind of fix that you'll get while reading Finding My Thunder.
Counselor has taken the perfect ratio of all of the wonderful emotions, your senses can handle, and folded them into a brilliant recipe for heart pounding love and sprinkled them perfectly throughout this wonderful concoction that comes in the form of this story. Don't believe me? Just take a moment to click on the reviews for Finding My Thunder and you'll see that EVERYONE, reading this story, ALL feels the same way: They all feel passionate and full of gratitude for this gift that Counselor has given us. And that, my friends, is the best word to describe this story. Just one simple word: Gift. This story is a gift. Don't leave this gift unwrapped, guys (ladies). Trust me on this, you'll be gushing and thanking her (Counselor) for it as well. This rec is my gift to you so please... take it.
I hope you all have a wonderful day and please give Naomi a big hug from me when you meet her. She's so extremely special... you'll see.
Love,
PAWsPeaches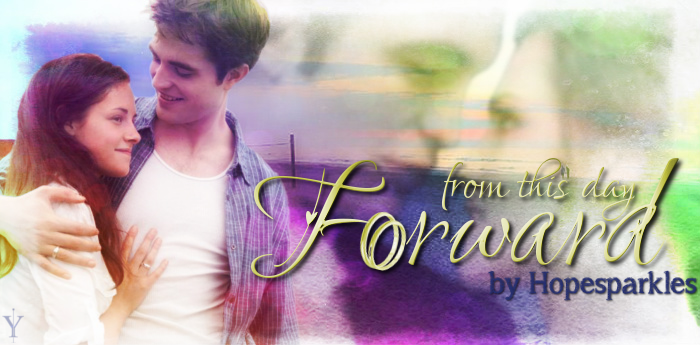 From This Day Forward by Hopesparkles
Betrayed just days before her wedding, Bella's personal and professional life hang in the balance. When one of her closest friends offers to be the stand-in groom, Bella will find that sometimes the best things in life really aren't what you planned. Rated: Fiction M
Even though she kept her feet on the ground, Bella always wanted to believe in the magic of true love. Edward could have taught her that kind of love existed. Too bad he showed up too late. Can you still find your soul mate when your soul has been completely shattered? Rated: Fiction M
The Single Game by Awesomesauce76
http://www.fanfiction.net/s/7628327/1/
New girl Bella Swan is finally ready to start dating again, but the only boy she's interested in is too shy to even talk to her. Why are her friends convinced that the answer to her problem is some crazy party game… with kissing? AU/AH, BPOV, COMPLETE. Rated: Fiction M