Between the Covers by CosmoSydney
Every day a different book. Every book a different message. As Bella deliberately works her way through the library, will Edward be able to read between the covers? Rated: Fiction M
Review by: Kourt17
This fic had me wanting to put down my Kindle and head out to the library! Between the Covers by CosmoSydney is a great Edward/Bella story of falling hard and fast in the library.
Bella and Edward are home for the summer from college. Bella has a plan and uses her wits and parts of books to get what she wants. Edward is the unsuspecting library clerk who gets mesmerized by the beautiful library patron. I loved how Bella used sections of her favorite books and her feminine wiles to give Edward a hint at what she wants.
"Does she realize her nipples are visible? Does she care? Maybe she wants me to see them?"
The alternating POV's let us in on both sides and we know they are really into each other. While her efforts and book selections might confuse Edward at first they do their job by getting him to think of her....all the time.
They are both coy and shy to start with, long looks through the library and check-out flirting but when they start talking they have an undeniable chemistry. It all really starts when Bella checks out Harry Potter and the Half-Blood Prince. Edward decides to read along with her then makes sure to give her his number in case he needs to talk about the book. That Edward is a smooth one. His first text.....before she even leaves the parking lot...
"I have to warn you. I might have a lot of questions."
After their night of texts and talking the next day at the library is one not to be forgotten. They are sweet and hot and just so right for each other.
"Today is the best day of my life. Bella just admitted she masturbated last night. Bella just touched my cock."
Did I mention they are hot?
It is a whirlwind romance with the reader hanging onto every word and becoming anxious for more. Bella wants her sexual awakening while Edward is trying to be a gentleman. Bella is relentless...
"Nope. I was just...thinking about...you know, the human body or whatever. Actually...I was really thinking about certain parts of the human anatomy."
Edward does not stand a chance.
Who will win out.....it is a battle of wills.
I truly loved this story. It was fast paced and a joy to read. Cosmo and Sydney flowed together seamlessly and wrote a fic that will always be one of my favorites.
Out of the Mouths of Babes by Edward's Eternal
Dr. Edward Cullen loves his job, but lives for his daughter. When her little world explodes he will do anything to piece it back together. But could the solution also bring him the happiness he didn't realize he was missing? Rated: Fiction M
Isabella Swan is certain notorious pirate, Edward Cullen, murdered her father and stole his prized cutlass. Out for revenge, she sneaks onto his ship, but Captain Cullen claims she has the wrong man. A tale of the search for truth…and treasure of course. Rated: Fiction M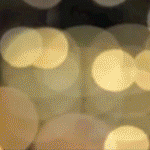 Stranger Than Fiction by MasenVixen
Six years after Edward left, Bella's written a bestselling book about a girl and the vampire who loves her. Edward returns to her, hell-bent on recapturing the happily ever after that he destroyed. AU. Rated M for lemons. Rated: Fiction M
The Man Who Can't Be Moved by Jenny0719
Bella Swan is personal assistant to 'The Sexiest Man Alive', Edward Masen. Their natural chemistry has them giving into temptation, but will Edward's fame tear them apart? Or bring them closer together? Rated: Fiction M