Tonight we are celebrating a favorite fandom friend of ours. Most of you know her by Jaime Arkin, I prefer to add an 's' and call her jaimearkins, because I love her so much that she should be plural...
So tonight, we would like to get the ball rolling on our birthday blogparty by inviting you to get to know Jaime as well as we do and we've brought along some of our favorite guys to help us celebrate
one of TLS's most favorite girls.
HAPPY BIRTHDAY JAIME ARKIN!!!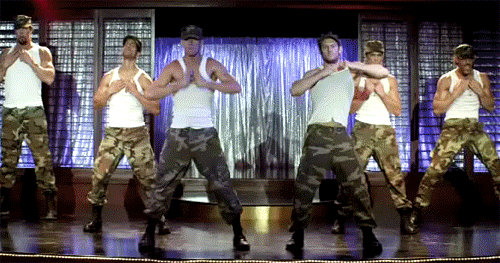 gif love from cuppycakes



Feel free to grab an avi and use them tomorrow (Sunday, August 12) to celebrate Jaime's big day!
avi love from twilly
avi from twilly
avi from evilnat

SO LET'S START THIS PARTY WITH SOME APPROPRIATE BIRTHDAY HUMPS
For those of you that aren't familiar with Jaime I've put together everything you need to get in the know as well as a few special birthday wishes from all of us:
Need a great place to go when you want to hold a real book in your hand but don't know which book you should buy? Jaime is my go-to gal for great book recs. Sometimes I get burnt out on fanfiction and want something I can hold in my hands... That's when I go here:
Jaime will always point you in the right direction when it comes to the best reads. She has never steered me wrong--consistently recommending gripping fiction. You can visit her blog on any given day to find amazing book reviews, adoptable banners, and fandom info.
Hang with Jaime here:
Did I mention she's also an amazing writer? Please do yourself a favor and check out her stories below.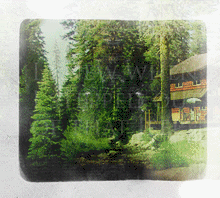 The White Swan Lodge by jarkin33
http://www.fanfiction.net/s/6389047/1/The_White_Swan_Lodge
Tragedy led her there. Commitment forced him there. Can a place of beauty and solitude hold the fate they were both seeking…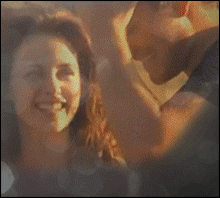 Barely Breathing by aftrnoondlight
http://www.fanfiction.net/s/6339231/1/Barely_Breathing
A love taken for granted, we don't always realize what we have until it's gone. "They say bad things happen for a reason and I'd like to believe that's true." A story about realizing what's important. Edward & Bella AH
Willow by jarkin33
http://www.fanfiction.net/s/6628980/1/Willow
First place winner in A Christmas to Remember contest - A quaint small town. A horse named Willow. Two lonely lovers. These are the ingredients of a DIVINE holiday romance.
Lips Like Scarlet Sugar by aftrnoondlight
http://www.fanfiction.net/s/6578307/1/Lips_Like_Scarlet_Sugar
"I think you liked me touching you in front of your ex, didn't you?" E & B are alone for New Year's ... or not. Written for the Squeeze My Lemon, Lemon writing exercise.
All Good Things by jarkin33
http://www.fanfiction.net/s/7873361/1/All_Good_Things
Miscellaneous collection of one shots most likely based on picture prompts to get back into the writing swing! E/B and probably naughty -
War Zone by aftrnoondlight
http://www.fanfiction.net/s/6630809/1/War_Zone
Edward and Bella seek the clarity and wisdom to move on from horrific tragedy. Can they find the peace to heal in their bond? A love story as told by Edward. Collaboration with phoebes. promise for Pick a Pic challenge.
Outbound by aftrnoondlight
Two beautiful souls humbly traveling life's lonely path, until fate suddenly shows her hand. Will Edward and Bella surrender willingly... A tender, romantic tale of love and life in the clouds.
Dreams past, circumstance and sacrifice... young Edward and Bella bravely smile through the tears on life's complicated path. A short journey of pure and true devotion... of choosing love above all else. EPOV M for Language & Lemons
HAPPY HAPPY BIRTHDAY JAIME!!! WE LOVE YOU PRETTY!!
You make my cyber world so much fun. That's what you are to me, besides being one of the most creative, generous, encouraging people I know, you are FUN. So thank you for adding fun to my life each and every day. I hope that your day is filled with all the love and all of the FUN in the world. Happy Birthday Jaime!
PAWsPeaches
You know you make everyday brighter. Thank you for being a real, true friend. I will always cherish you. Happy Birthday I hope you feel how much you are loved.
Corie
Thank you for always making me smile and for all you do for me and for TLS. You are a fantastic friend, an amazing person and one of my favorite authors! I'm blessed to have you in my life. Much love,
Nic~
Thank you for everything that you do. You are truly one of the bright spots in the fandom. Not a day goes by where you don't bring some sunshine to so many of us. Keep staying your sweet and talented self and I hope you have a wonderful birthday!!
Heather aka Twilover76
Hoping all the best for you this year. You are one of the sweetest and most talented ladies in this fandom. Your sense of humor always has me rolling. Thank you for that! xoxoxo,
Amy aka Trouble
Happy birthday pretty girl! Thank you for sharing you laughter and your love with all of us. The fandom would not be the same without you. I hope, hope, hope your day is filled with the best of everything. I'm talking "rainbows and Doc wearing Trent's on unicorns" kind of happiness!
XoxoMel (edmazing)
I hope that your day is as wonderful as you are. Thank you so much for all that you do!
Tracy
You were the first person I twitter-stalked for fic recs a few years ago. I always knew it would be good if you recommended it. Nowadays I stalk your blog for banner inspiration. Thanks so much for everything you've done. Have an amazing birthday!
Nat (evilnat)
I offer my wishes for the happiest birthday yet to one of the most talented and kindest people in the fandom or otherwise. Happy Birthday Jaime.
~twilly
PS: I still want to be you when I grow up
PSS: Thank you for letting Edward knock up Bella and making her realize that blonde Bellas are all kinds of wrong.
You are sweet and funny and one of the best people kicking around this place. Your words and your artistic talent never cease to blow me away plus you've managed to get me reading books I never would have thought to pick up. I hope you have an amazing day and year!
Sue
Jaime you are by far amoung the best of the best in this fandom in so many more ways than one. I hope your bday is spontaneous and spectacular!
Jo
I hope you always have enough smutty books to keep you sane and enough sweet ones to keep you sighing.
a fellow dirty librarian xoxo
Agrutle aka Amanda
You're such a special friend. It's a pleasure to remember you anytime, especially on your birthday:) Remember the time you slept with Rob. I mean who could forget that. That was awesome. LOL. On this day I wish you to have the courage to live at least one more dream, fulfill one more wish and make one more person's life beautiful. The Wolfpack wouldn't be the same without you. Happy Birthday, sweet girl!
PS Mama said to mention that you have the greatest wifey ever. LOL
xoxRY
Jaime,The fandom wouldn't be the same without you in it! Thanks so much for your art, your writing, your wit & good humor. Thanks for your support & your friendship. Have a fuck-awesome day & a fabulous year!
Xoxoxo ~BDC
Happy birthday Jaime. I hope you have a wonderful birthday filled with smiles, love and happiness!
Xoxo Kitty
Happy Birthday Jaime! I hope your day is every bit as special as you are. You are such an amazing person and your talent awes me daily. You deserve to have a day that celebrates you. Not only because of the time and the generosity you give our fandom but because we all are lucky enough to call you our friend. Hope your day is filled with lots of books, Chris Martin, and cake. I hope you're spoiled from sunup to sundown. I hope you know that you are very loved!
Erin aka Les16
Happy birthday, Jaime! I hope your day is as special as you are. You make me smile, and then cry with your beautiful words—the fandom would not be the same without you. You help so many of us and deserve the best of everything. ily.
KimXOXO
Dear Jaime, you are a wonderful friend and great soul. I feel lucky and tingly that I got to spend TwiCamp with you two years in a row and look forward to more great times ahead. You make me smile, giggle, and I love your pretty face. I hope your day is as wonderful as you are. Love ya, Girlie!
xoxooSuzie55
Jaime,
Thank you for being love and sunshine and rainbows in our fandom. I couldn't love you more if I tried. Happy Birthday!
Love,
Cosmo

Jaime,
I hope you have the best birthday ever!! If anyone deserves it it's you. You're a constant bright spot for me and a lot of people around here every day. Thank you for always always being the best, most supportive and kickass friend. *sending you all the hugs and gropes and birthday cakes with naked men in them*

xoxo
~caren
Jaime,
You have been such a wonderful friend and are such a great person all around! I wish we could all be together on your birthday to laugh and make fun of people and get drunk. Sleeping with you was two of the best nights of my life! Love you and hope you have a fantastic birthday!
Love,
Lori
photo from edmazing