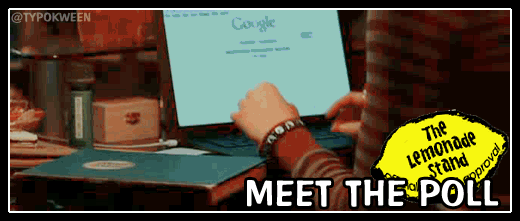 Below are the stories we are all enjoying this week. Be a part of determining which five of these will be featured and reviewed as TLS fics of the week, next week, by choosing five from the poll.
An Angry Man by Katinki
A Shock to the System by BilliCullen
http://www.fanfiction.net/s/6512086/1/A_Shock_to_the_System
Edward and Bella meet on a blind date. It's hate at first sight. Can unforeseen circumstances show them what they missed? Twilight - Rated: M
Bare by Stella Luna Sky
Beautiful Tyrant by Edwardsisobel
http://www.fanfiction.net/s/7208611/1/Beautiful_Tyrant
A modern day story of a Romeo and his Juliet. A tale of love and woe told in 100 word drabbles daily. Will this love affair end in tragedy too? Edward and Bella. AH.
Twilight - Rated: M
Could It Be Destiny by JenRar
Evading Edward by VampiresHaveLaws
http://www.fanfiction.net/s/5399084/1/Evading_Edward
Bella's first encounter with Edward instantly leads to a mutual dislike. She is the new girl in town that has attracted more than one admirer and he's the boy who usually gets what he wants. So how will one evade when the other is set to conquer? AH Twilight - Rated: M
First of the Month by IAmBeagle
From My Window by Kitkat681
http://www.fanfiction.net/s/7350614/1/From_my_Window
Every morning he watches her run past his house. He wants her. She has no idea.
Twilight - Rated: M
It Takes Two to Teach Love by Tantalizing Twilight Fan
http://www.fanfiction.net/s/7057256/1/It_takes_two_to_teach_love
Bella is the new English teacher in Port Angeles, upon meeting Edward Masen, her boss and school Principal, she thinks he's rude and obnoxious. Is there more to him than meets the eye? A/H. Rated M for language and future lemons. Twilight - Rated: M
Kinkily Ever After by bornonhalloween
http://www.fanfiction.net/s/7312097/1/
Can Edward/Black Velvet/The Dark Prince and Isabella/OnMyKnees/The Princess find everything their hearts and bodies desire in each other? With their fairy tale beginning behind them, can they step into real life together and live kinkily ever after? Twilight - Rated: M
Losing Game by Mrs.Robward
My Chiropractor Roomie by ZenOne
Sins of My Mother by YesMrCullen
http://www.fanfiction.net/s/7253893/1/Sins_of_My_Mother
Bella searched for the truth. What she discovered complicated things more than she ever imagined. Edward thought he had it all figured out. When he crossed paths with the new girl in town, his world turned upside down. AH/canon pairings Twilight - Rated: M
Substance Clad in Shadows by Hollelujah
http://www.fanfiction.net/s/7267735/1/substance_clad_in_shadows
Bella's only release comes in the form of distantly orbiting the life of Edward Cullen. As with any addiction, however, she's always left wanting more. "Mad is a term we use to describe a man who is obsessed with one idea and nothing else." Ugo Betti Twilight - Rated: M
Teacher of the Year by Diamondheart78
http://www.fanfiction.net/s/7197996/1/Teacher_of_the_Year
When Bella has a chance encounter with a sexy stranger, she never believes she'll see him again. Fate however, has a sense of humor. AH/ExB Twilight - Rated: M
The Man in Black by PrettyKittyArtist
Turning Pointe by Viridian6
http://www.fanfiction.net/s/7308154/1/Turning_Pointe
Edward's life was a non-stop party – drinking, drugs, girls – he's completely out of control. Determined to win back his father's approval, he befriends sweet & innocent Bella. His plan backfires, but can he give up his new addiction? Twilight - Rated: M
Unexpected Company by SaveaVolvoRideaVampire
http://www.fanfiction.net/s/6482040/1/Unexpected_Company
Was once a one shot, now an extended story. Bella gets pissed at her best friend and werewolf Jacob and marches into the woods to find him. What happens when she can't find him but someone finds her instead?Full of lemons! Twilight - Rated: M
Who's Your Papi by Welcome2myworldxoxo
Words With Strangers by Nolebucgirl
You Are My Life Now by Ishey-EJ