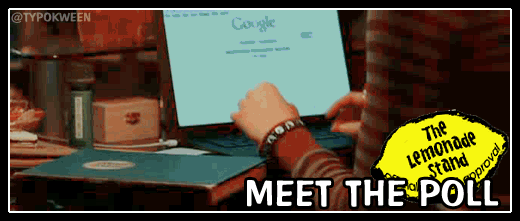 Listed below are the stories that the ladies of TLS are reading and enjoying this week. Be a part of determining four of these stories to be featured and reviewed as a TLS Fic of the Week, next week by choosing four from the poll.
All at Once by Stella luna sky
http://www.fanfiction.net/s/7059346/1/bAll_b_At_bOnce_b
A smoky bar, a guy with an epic beard, too much whiskey, and a seedy motel on the water. A short story about finding love in all the wrong places. Twilight - Rated: M
All Nighters by CaraNo
http://www.fanfiction.net/s/7300037/1/All_Nighters
Edward Cullen needs a new assistant for when he travels. When Charlie, close friend and business partner, suggests Bella, Edward doesn't hesitate. After all, he knows what a bright young woman Bella is. His ex wife even used to babysit her. Drabble fic. Twilight - Rated: M
Dead Man Walking by Mandyleigh87
http://www.fanfiction.net/s/7297320/1/Dead_Man_Walking
When graduate student Isabella Swan decides to write her final paper on death row inmate Edward Masen, she promises her mother she won't get too involved. She couldn't have been more wrong. Rated M for language, content. B/E Mini Fic Twilight - Rated: M
Fickle Hearts by bahshit
http://www.fanfiction.net/s/6729730/1/Fickle_Hearts
It's been ten years since Isabella Swan first broke Edward Cullen's heart. He's moved on & fallen in love again. What will happen when she suddenly reappears in his world? As the Bard said, "Love is the devil. There is no evil angel but love." Twilight - Rated: M
Firefly in Summer by Primarycolors
http://www.fanfiction.net/s/6672297/1/Firefly_in_Summer
Edward finds himself back in the little beach town of his childhood when he inherits the local bar from his uncle. The elusive, pretty girl next door has killer legs, a sketchbook and secrets that are slowly eating her alive. Twilight - Rated: M
He's the One by CullensTwiMistress
http://www.fanfiction.net/s/7088976/1/Hes_the_One
Bella meets Edward in the most unfortunate of circumstances, his own wedding. Will she ever have the chance to get to know him. BPOV. BxE. HEA, I swear! Rated M for language and future lemons. Twilight - Rated: M
If You Could Read My Mind by bella c'ella luna
http://www.fanfiction.net/s/5122919/1/If_You_Could_Read_My_Mind
Bella has moved back home to Forks. It's only a matter of time until she crosses paths with Edward Cullen, her former best friend and first love. They both thought that they had moved on... full of angst. All-human, LEMONS. Twilight - Rated: M
Last Friday Night by KristenLynn
http://www.fanfiction.net/s/7189822/1/Last_Friday_Night
On Saturday morning, Bella wakes up to a broken hand, a trashed apartment, and no memory of what caused either of them! When the photos show up on-line, Bella must figure out what—and who—she might have done last Friday night. AH, fun/fluff
Twilight - Rated: M
Living Life by Branson101
http://www.fanfiction.net/s/7061485/1/Living_Life
Edward Cullen is a smart, arrogant, jerk who is just waiting to graduate so he can leave Forks behind for good. Bella Swan is the troubled new girl with a secret and demons that haunt her. M for language. Twilight - Rated: M
Love In My Box by Cosmoandmarvar
http://www.fanfiction.net/s/5782455/1/Love_in_My_Box
Bella's an intellectual free spirit and Edward is a reserved, slightly geeky med student. They have a brief, but intense encounter on Sp Brk in Miami. Can they find true love through emails? There will be lemons and laughs. Look who's writing this! Twilight - Rated: M
Make It a Part by Sweet Dulcinea
http://www.fanfiction.net/s/7184337/1/Make_it_a_Part
Edward meets Bella after sideswiping her car and putting her and her newborn daughter in the hospital. He is determined to make it up to her however he can. As truths about each other and their pasts surface, friendship & romance blossom. FGB for pipelynn
Twilight - Rated: M
Paradise Lost by B.Krumova
http://www.fanfiction.net/s/6782536/1/Paradise_Lost
#
A passionate night three years ago, leaves Bella Swan pregnant with her roommate's brother's child. Now she wants her child to know his father. He wants to crush her down for having it in the first place. Very OOC, AH; Twilight - Rated: M
Resisting the Inevitable by Emotion Masen
http://www.fanfiction.net/s/7260773/1/Resisting_The_Inevitable
Bella is the cohost on a morning show, Edward is the CEO of his family company,he finds his self extremely attracted to her. Unexpected events keep them near each other. How long can they resist the inevitable? Better summary inside fanfic has word limit. Twilight - Rated: M
Sentimental Journey by btwnthestacks
http://www.fanfiction.net/s/7314571/1/Sentimental_Journey
Edward and Bella's granddaughter Elizabeth seeks to mend her broken heart by escaping to their home in Forks for the weekend. The healing begins when she finds a photograph of them, and learns of the tremendous odds they overcame to be together. Twilight - Rated: T
Spy Games by Jenn1987
http://www.fanfiction.net/s/5020988/1/Spy_Games
Powerful and successful, Isabella Swan held the world in the palm of her hand. Unfortunately for her, so did Edward Cullen. Written for the "Forbidden Affairs" contest and placed third. OOC, AH/AU, E/B, Rated M for Language and Lemons. Twilight - Rated: M
Supremacy by Dragonmama26
http://www.fanfiction.net/s/6522785/1/Supremacy
At Bella's first play party as a Domme she meets an intriguing stranger that pushes her to unimaginable limits and has her questioning all of her choices. AH/OOC. Rated M for BDSM themes and Lemons. 3rd place winner in Dommella's Dungeon contest.
Twilight - Rated: M
Terror Behind Glass by ZenOne
http://www.fanfiction.net/s/7303484/1/Terror_Behind_Glass
A mysterious invite arrives by mail -a ticket to the mysterious Glass Museum- forcing Bella to alter her belief in the paranormal.Will she make it out alive? Or will she become an exhibit like the others before her? Twilight - Rated: M
The Fallout by OCDIndeed
http://www.fanfiction.net/s/4946176/1/The_Fallout
March 16/06 the world the Cullens knew ended. Faith, hope & love are powerful things. Edward is about to find out how powerful they are. Yes,set during a post-apocalyptic nuclear war. Try the Prologue before passing judgment. You might be surprised! NM/AU
This Buried Life by Emmanuelle Nathan
http://www.fanfiction.net/s/5783211/1/This_Buried_Life
Bella Swan is content with her career and her new life in London but feels that there is still something missing. Will a chance encounter with sinister yet intriguing stranger hold the answer to what she truly desires? AU. Rated M for lemony reasons. Twilight - Rated: M
Yeah, You by Marvar
http://www.fanfiction.net/s/5305274/1/Yeah_You
Bella starts a new school and is instantly attracted to Edward. Is the feeling mutual? Does her sister's wedding get in the way of her happiness? Read and find out. There's also a geek, French exchange student, and some laughs. Inspired by an 80s movie. Twilight - Rated: M